Find more resources in your city!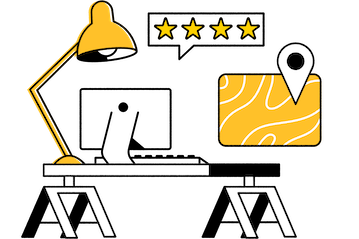 Start Exploring
Should your business be here?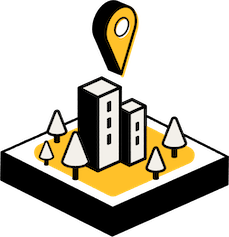 Add your business
How do I find the best hospice care in Phoenix?
Finding the best hospice companies in Phoenix can feel like an overwhelming task, particularly if you're not certain of where to get started. With our listings, you can compile a list of the best options as a great starting off point. From there, consider eliminating those that aren't accredited through an agency like the Community Health Accreditation Program, which can demonstrate their knowledge and provision of the industry's best standards and practices.
Go on interviews with prospective providers and be sure to ask plenty of questions to get a better understanding of what they have to offer. Bring your loved one with you to give them the opportunity to see how they feel about them, ask questions they may have, and see how the providers interact with them overall. Ask questions about how any necessary medication is delivered to seniors, whether they train family caregivers in symptom management, the kind of help hospice volunteers provide, and anything else you can think of.
Facts and trends in Phoenix hospice care
What are some hospice statistics that caregivers in Phoenix might want to know?
Hospice care is an increasingly popular option for seniors, whether they opt to age in place or move into a facility. It's common for informal caregivers, such as family members, to need breaks from the responsibilities, particularly as your loved one's needs increase. Below, you'll see a table breaking down the number of patients in hospice care, both in the U. S. and in Arizona as a whole.
| | |
| --- | --- |
| | Total Patients In Hospice Care |
| USA | 1,500,509 |
| Arizona | 38,626 |
It can be difficult to admit one's need for help. However, Prescott hospice services can be an excellent way to ensure that your loved one's medical, emotional, and other needs are met through the assistance of a professional care team. Patients must meet certain criteria to qualify for hospice, including a prognosis of six months or fewer and a terminal medical condition.
What should caregivers in Phoenix know about survivors' opinions of hospice care?
It can be scary to entrust a loved one's care and support to others, even when they are well-trained professionals. You may be curious as to how the families of patients in hospice care facilities in Phoenix felt about the experience. The Kaiser Family Foundation conducted a survey in 2016. Below are the responses of those who have lost a loved one between 2011 and 2016.
Many felt positively toward the experience. As you can see 91 percent felt that their loved one's spiritual beliefs were respected through the hospice, which many provide a chaplain who can provide spiritual support and guidance to those on their deathbed. Furthermore, hospice care allowed friends and family to be present as their loved one passed, which can grant closure and other feelings.
What can Phoenix caregivers expect from hospice care?
Most Phoenix hospice services provide the same services to a degree, though some may specialize in particular medical conditions or primarily offer in-home over inpatient hospice care. Your loved one and family will collaborate with a team of caregivers, such as a hospice nurse, a chaplain, social workers, and a physician. They will work together to develop a solid hospice care plan based on your loved one's individual needs, medical history, and medical wishes. Your loved one can enjoy ongoing visits and meetings with their team to ensure that the plan is meeting their needs. If the senior in your life needs specific home medical equipment, the hospice will often provide most, if not all, of it.
Hospice home care for seniors in Phoenix
Make sure that you and your loved one aren't caught off-guard by preparing for the end of their life. This caring act can help ensure that their final wishes are respected and honored. Once all treatment options are exhausted, a palliative care team can provide everything your loved one needs to pass peacefully at home with dignity and autonomy. Let Seasons help you find the best hospice care facilities in Prescott.