Find more resources in your city!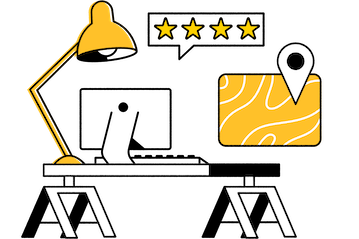 Start Exploring
Should your business be here?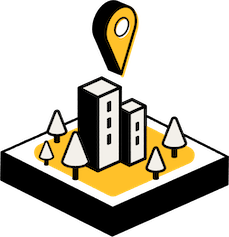 Add your business
How do I find the best hospice care in Orlando?
When you begin searching for hospice care providers in Melbourne and the surrounding area, you will probably realize it's a little different than finding other medical providers. Where other medical providers are focused on finding a cure, hospice care providers are focused on helping your loved one remain comfortable on their journey as they prepare for the end of their life.
There are certain questions you should ask potential hospice companies in Orlando. First, do all the caregivers that will have contact with your loved one have a certification in palliative care? Then you'll want to know what type of emergency policies they have. Will someone be available if an emergency comes up in the middle of the night? For security's sake, find out how caregivers will identify themselves when they arrive at your loved one's home. Ask how many hours each week each team member will spend with your loved one, you, and other family members. Then ask any other questions you may have and choose the provider that best meets your family's needs.
Facts and trends in Orlando hospice care
What are some hospice statistics that caregivers in Orlando might want to know?
The use of Daytona Beach hospice services is on the rise. That is because of the many benefits that come along with hospice care like the fact that it allows your loved one to die in their own home where most of their memories are. The table below uses U. S. government statistics to indicate how many patients used hospice care in a recent calendar year.
| | |
| --- | --- |
| | Total Patients In Hospice Care |
| USA | 1,500,509 |
| Florida | 129,586 |
Another benefit of your loved one receiving hospice care at home is the convenience. They do not need to travel to and from appointments, which can become especially difficult for them as they near the end of their life. Instead, professionals deliver care right in their home at their bedside.
How many days of care do patients in Orlando typically receive?
There's not really a typical number of days that hospice care patients spent in hospice care. The average number of days depends on the original diagnosis they have. The National Hospice and Palliative Care Organization conducted a study in 2020 and the following table indicates the average number of days people spent in hospice care.
People who are admitted into hospice care are generally terminally ill patients who have exhausted most or all other treatment options and who have six or fewer months left to live. However, patients are not asked to leave hospice care just because they live longer than the six months originally expected.
What can Orlando caregivers expect from hospice care?
Hospice care providers in Daytona Beach create personalized, customized care plans for your loved one. Since each patient is a unique individual, their care plan is carefully developed with help from the patient and the family as well as the care team members. The care team consists of a physician, nurse, hospice aide, volunteer, social worker, and/or bereavement counselor and they provide services to the family of the patient as well as the patient. When your loved one chooses Melbourne hospice services, they are allowed to spend their last days at home and pass naturally and peacefully from this world.
Hospice home care for seniors in Orlando
Imagine your loved one spending their last days in their own home with no call buttons, beeping machines, loudspeakers, or other patients. They're surrounded by the people they love most in the world and allowed to do the things they most enjoy. That's what hospice care means for them. Allow us to help you find the best hospice care providers in Orlando today.