Find more resources in your city!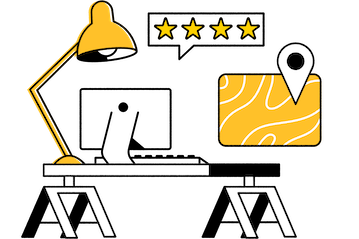 Start Exploring
Should your business be here?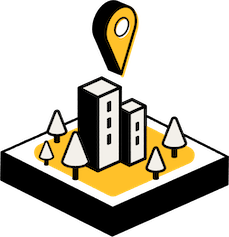 Add your business
How do I find the best hospice care in New Orleans?
There is a myriad of hospice care providers in New Orleans and researching them all can feel impossible. We recommend considering your loved one's wishes and working from there. For example, you can safely rule out inpatient hospice care facilities in New Orleans if you know that your loved one would prefer to receive care at home. Likewise, look for a care provider that requires all employees to be certified palliative care experts. There is considerable overlap with other types of medical care, but "close enough" isn't good enough for your loved one.
We recommend contacting potential care facilities as well so you can ask some pointed questions. Some of the topics you might want to hit include pricing, whether they accept Medicare or your loved one's insurance, and what their emergency procedures entail. That last one is especially important as you do not want your loved one to be waiting for care that never comes.
Facts and trends in New Orleans hospice care
What are some hospice statistics that caregivers in New Orleans might want to know?
While some people still aren't aware of the benefits of palliative care, most now understand the peace of mind it can offer to terminal patients and their families. Unsurprisingly, hospice care is becoming increasingly popular throughout the country. The government statistics below detail how many people used it in 2017:
| | |
| --- | --- |
| | Total Patients In Hospice Care |
| USA | 1,500,509 |
| Louisiana | 24,138 |
Your loved one may not get any advance notice that they need New Orleans hospice services, so you shouldn't count on being able to research all of the options after receiving the news. Instead, be proactive and start looking into local care facilities before your loved one needs them. This way, you can make a rational decision.
Given the choice, where would people in New Orleans prefer to die?
We don't always get to choose where we die, but most of us hope that the end of our lives follows a formula we have in our heads. The following results from a 2016 Kaiser Family Foundation survey suggest that the vast majority of us would prefer to pass away at home:
Quite frankly, it's not even close. Inpatient hospice companies in New Orleans exist, but most of their patients are there only because they could not receive the treatment they need at home for some reason. That said, there are different types of home hospice care and it's important to choose the right option for your loved one.
What can New Orleans caregivers expect from hospice care?
Hospice care revolves around the patient's needs, not their family's. While it's understandable that you would like to see your loved one live as long as possible, their doctors will let them move on if their pain becomes unmanageable or if asked to stop prolonging the inevitable. This can even be a good thing, as it means that you and your other family members will not face the impossible decision of when to "pull the plug." You may feel some anger toward your loved one's care providers when they pass away, but with time you will likely realize that they made the right decision.
Hospice home care for seniors in New Orleans
We know how difficult it can be to lose a loved one. Still, you should do everything in your power to ensure that they pass away on their terms, and hospice care is the best way to do that. Our resources make it easy to get started, so what are you waiting for?