Find more resources in your city!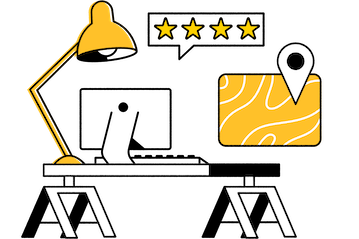 Start Exploring
Should your business be here?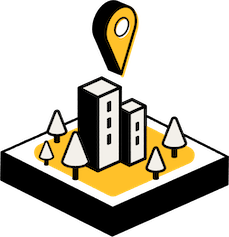 Add your business
What are some hospice statistics that caregivers in Lubbock might want to know?
While hospice care has become a more popular option for patients with a life expectancy of six months or less, some people are not yet aware of the types of services it offers. Hospice can help coordinate care, provide pain relief, offer breaks for caregivers, and much more. The following data provides insight into hospice care in Texas:
| | |
| --- | --- |
| | Hospice care in Texas |
| Total patients In hospice care: | 114,540 |
| Average days In hospice care: | 86 |
Hospice care aims to make patients as comfortable as possible since, as seen above, they might need care for weeks or even months following their prognosis. Lubbock hospice services can ensure your elderly loved one's final wishes are honored whether they want to communicate regularly with a spiritual counselor or receive music therapy.
Given the choice, where would people in Lubbock prefer to die?
Discussions about dying are not easy. Most people aren't comfortable with sharing or even thinking about where they would like to take their last breath. But when faced with the reality of a terminal illness, these types of conversations become necessary. The following Kaiser Family Foundation data shares the places most people would prefer to die:
Your elderly loved one might feel like most people who prefer to live out their last days in their home. They have a greater opportunity to visit with friends and family, spend time in a comfortable environment, and take part in familiar activities. It's possible that being in this setting could contribute to findings revealed in a Journal of Pain and Symptom Management study that hospice has extended lives by an average of 29 days.
How do I find the best hospice care in Lubbock?
Identifying the right provider of Lubbock hospice services is a matter of knowing your elderly loved one's needs and asking hospice companies the right questions. While many hospice care providers offer similar services, there might be slight differences that could make one more appealing than another. For example, some could offer care that aligns with specific demographics like veterans or individuals who practice specific religions. Others might offer pet visits, virtual reality, or other palliative tools.
As you reach out to hospice care providers in Lubbock to learn about their offerings, you can also find out other important information. For instance, it's good to ask if they meet certification/licensing and insurance requirements. You can also find out how their staff have been trained and also ask how they handle emergencies. Don't forget to ask about their payment policy, whether they provide all four levels of hospice care, and how they provide their patients with emotional support.
Get even more information about this topic by reviewing our comprehensive guide to finding hospice care.
Hospice home care for seniors in Lubbock
It's never easy to discover out that your elderly loved one has an illness or injury that won't likely result in recovery. This news can be extremely painful for your senior loved one and everyone close to them. While hospice care doesn't necessarily cure this pain, it can make their transition process a bit easier. Your older loved one deserves to live a life of dignity until the very end. Let us help you find the right hospice service to provide this experience. Browse our unbiased listings for hospice companies in Lubbock today.