Find more resources in your city!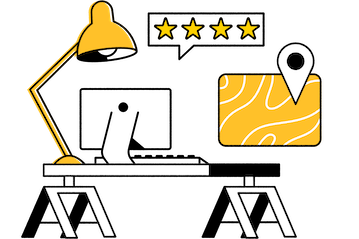 Start Exploring
Should your business be here?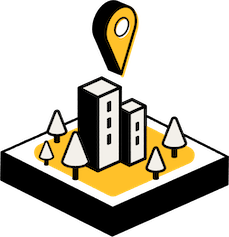 Add your business
How do I find the best hospice care in Louisville?
While it can be hard to talk about death, it's good to know you and your family are prepared when the time comes. Choosing Louisville hospice services may seem difficult; however, you don't have to do it alone. Using our listings, you can compile a handy list of prospects before heading off to interview and visit them. This fantastic resource can be just the thing to ease the overall process for your loved one and family.
When you meet with potential hospice care facilities in Jefferson County, keep in mind that these are different from traditional medical care. Alongside the usual questions that you'd ask a caregiver, keep other issues in mind as well. For example, if you are touring facilities, keep an eye out for the kind of activity that occurs on the floor. If your loved one is considering in-home hospice care, ask questions about their qualifications, training, and more to ensure they can meet your loved one's needs. Further, find out what you can about the financial situation, such as if the company is Medicare-certified.
Facts and trends in Louisville hospice care
What are some hospice statistics that caregivers in Louisville might want to know?
Hospice care is a popular option for senior care that can allow patients to enjoy a variety of benefits that can ease the dying process. The United States government released statistics on the number of patients in hospice care. The table below shows the total overall in the U. S. and specifically in Kentucky.
| | |
| --- | --- |
| | Total Patients In Hospice Care |
| USA | 1,500,509 |
| Kentucky | 19,186 |
A full 83.7 percent of patients in hospice care were over the age of 65 in 2020. As hospice care continues to grow in popularity, the numbers of patients taking advantage of the benefits offered should only rise, particularly with the influx of citizens who will be entering their senior life stage.
What's most important to patients in hospice care in Louisville and elsewhere?
The importance of Jefferson County hospice services varies widely from individual to individual. However, the Kaiser Family Foundation conducted an interview in 2016 to get a deeper look at the motivations that push people to opt for hospice care when the time comes. Below, you can look at a breakdown of the study's results.
The most common reasons that people choose hospice care is to avoid burdening their family financially and to ensure that their medical care decisions are respected. Regardless of the reason your loved one chooses to enroll in hospice care, it's important to choose hospice care providers in Louisville who are a good fit for them.
What can Louisville caregivers expect from hospice care?
Different types of hospice care can bring different levels of care, which can impact your loved one's preference. Your loved one will have a team of professionals available to provide support, including a primary care physician, a hospice physician, a social worker, volunteer, and more. These individuals can provide scheduled meetings and tend to your loved one's needs without taking over the situation. A chaplain and social worker can, for instance, provide emotional, spiritual, and psychosocial assessments that can allow your loved one to feel more comfortable as they finish out their final days. You can expect the senior in your life to receive their medications and more as well.
Hospice home care for seniors in Louisville
Enrolling an aging loved one and preparing for the end is a responsible and loving act that may prompt a variety of emotions. Seasons understands the stress and concern you are dealing with while you search for a qualified caregiver for your loved one. Let us take the burden off your shoulders. Use our free listings to start looking at high-quality hospice companies in Louisville today!