Find more resources in your city!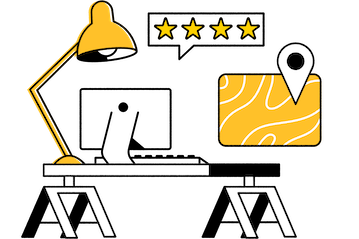 Start Exploring
Should your business be here?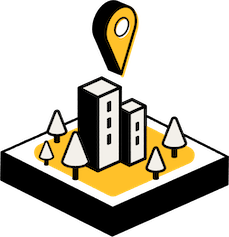 Add your business
How do I find the best hospice care in Los Angeles?
We understand how important your aging relative or friend is to you and your family. Choosing the right hospice companies in Los Angeles is a crucial component to helping them enjoy their final days. When you've chosen some options from our listings, you'll want to conduct interviews to ensure that they can meet your qualifications.
During the interview process, be sure to ask the usual questions you'd have for a medical care provider. However, you'll need to keep a few things in mind as well. For example, if your loved one has a medical condition, are the caregivers, nurses, and other staff members trained and educated in the condition? Are there procedures in place in the event of a crisis? If you are considering a residential facility, how many patients are assigned to each caregiver? Are there safety and security precautions in place to prevent injury? In addition, you'll need to be sure that the provider can accommodate your loved one's financial and insurance requirements.
Facts and trends in Los Angeles hospice care
What are some hospice statistics that caregivers in Los Angeles might want to know?
Hospice care is growing in popularity, both among seniors and other terminal patients. It is one of many choices seniors have when it comes to the aging process. Below, you can find the U. S. statistics for the total patients in hospice care, both in the U. S. and in California as a whole.
| | |
| --- | --- |
| | Total Patients In Hospice Care |
| USA | 1,500,509 |
| California | 142,768 |
While not every patient receiving hospice care is a senior, over 83 percent of all patients are over the age of 65. Age is one of the biggest factors when it comes to determining one's need for hospice care. Diagnoses and other factors can impact the length that your loved one can expect to stay, though anyone with a life expectancy of six months or shorter is eligible.
How many days of care do patients in Los Angeles typically receive?
The number of days of care that patients can expect to receive Los Angeles hospice services can vary from individual to individual, though there is an average for each prognosis. Below, you can review the statistics reported by the National Hospice and Palliative Care Organization in 2020, which breaks down various conditions and their stay.
As you can see, the average stay for a patient with a type of dementia or Parkinson's was just over 105 while a patient with chronic kidney disease spent an average of 38 days enrolled in hospice care. These numbers can be further impacted by factors such as the patient's general health.
What can Los Angeles caregivers expect from hospice care?
What you can expect from hospice care will depend on the type your loved one would prefer. If they'd like Routine Hospice Care, for instance, they'll be able to expect regular visits from their team as they age in place at their home. Inpatient Respite Care, on the other hand, takes place in hospice care facilities in L. A., where the senior in your life can receive constant supervision and support during times of crisis. There are professional physicians who specialize in hospice care available to improve your loved one's quality of life as they near the end, allowing them to maintain dignity and autonomy throughout the process.
Hospice home care for seniors in Los Angeles
Making sure that your loved one is prepared for the end of their life is a selfless act that can bring comfort to the senior in your life. When treatment is no longer an option, a hospice care team can help ease the process and allow your loved one to pass peacefully at home. Allow Seasons to help you select excellent hospice care facilities in Los Angeles.