Find more resources in your city!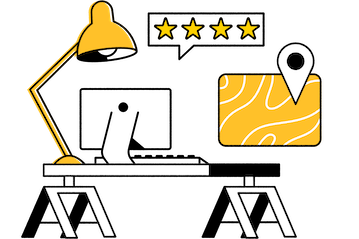 Start Exploring
Should your business be here?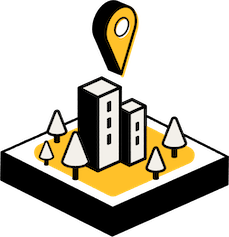 Add your business
What are some hospice statistics that caregivers in Lafayette might want to know?
The more you know about hospice care, the easier it will be to find a hospice provider with the experience and reputation to provide care for your older loved one. It's good to learn about the services they provide and how your senior loved one can benefit from them. It can also be helpful to get general information about hospice care in Louisiana as you begin your selection process:
| | |
| --- | --- |
| | Hospice care in Louisiana |
| Total patients In hospice care: | 24,138 |
| Average days In hospice care: | 80 |
Hospice care has a reputation for having a positive impact on patients largely because it allows them to spend their days in the comfort of home around friends and family while taking part in activities they enjoy. A study in the Journal of Pain and Symptom Management even found that hospice has extended life an average of 29 days. If your elderly loved one will be joining the thousands of Louisiana patients utilizing hospice care, finding reputable Lafayette hospice services can improve their ability to have the same positive experience.
What are the most common conditions affecting those in hospice care in Lafayette?
Any patient with a condition that appears to have no possibility of being cured could utilize hospice care to manage pain and live their final moments with dignity and grace. But some conditions are more closely associated with hospice care than others. Here is a look at the most common conditions affecting patients in hospice:
No matter your elderly loved one's condition, they deserve the opportunity to live in a manner that honors their final wishes. They could desire spiritual care that is tailored to their specific beliefs. Or they might want to ensure family members who are serving as caregivers can receive the benefits of respite care. There are many hospice care providers in Lafayette able to meet these and many other wishes your older loved one might have.
How do I find the best hospice care in Lafayette?
Upon beginning your search for a qualified hospice provider for your elderly loved one, you'll want to make sure that you're clear about their needs as a patient. For example, do they need strong medication like morphine to manage their pain? Will they need special equipment or a bed delivered to their home to maximize their comfort? Are they interested in supportive services like pet visits or music therapy? You'll want to speak with your senior and their physicians to discuss their needs in depth.
Next, you can start reaching out to Lafayette hospice services to find out which ones are able to accommodate these needs. You can also learn about the history and reputation of various hospice services. How many years of experience do they have? Have their staff members been trained and certified in palliative care? Other questions you can ask include some regarding payment policies, scheduling options, and emergency protocols.
Learn even more about hospice care and locating the right facility by consulting our comprehensive guide to finding hospice care.
Hospice home care for seniors in Lafayette
A major priority for the families of patients in hospice care is to maximize their comfort and peace of mind in their final moments. Navigating such a difficult situation is never easy but finding the right hospice provider can help reduce stress for everyone involved. We're happy to assist you with finding a qualified hospice service in the area. Browse our listings for hospice companies in Lafayette to begin your search today.