Find more resources in your city!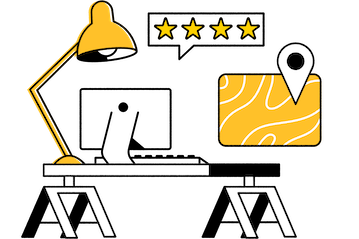 Start Exploring
Should your business be here?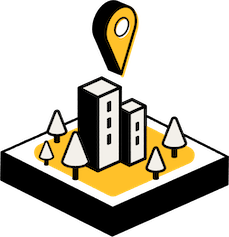 Add your business
How do I find the best hospice care in Jacksonville?
It is a good idea to have a plan in place so that when the time comes you can focus on making the most of your last days together. To help you narrow down your search for the right hospice care provider, ask your loved one what they envision for the time they have left and use that information to identify services that can meet their needs. Once you have a few hospice companies in Jacksonville in mind, jot down some questions ahead of time that you would like to ask them. Some examples of questions you can ask include whether they are Medicare certified, what accreditation they have, the specific services they offer, and whether all staff, from physicians and nurses to social workers and chaplains, are certified or have credentials in hospice and palliative care. Before you enter into any agreements, make sure that you are clear on what the financial implications will be for your loved one and the family.
Facts and trends in Jacksonville hospice care
What are some hospice statistics that caregivers in Jacksonville might want to know?
Often people think of hospice care as something that is exclusively for those in the absolute final days of their lives, but hospice companies in Jacksonville can offer you and your loved one extensive services long before that. Based on statistics from the U. S. government in 2017, these are how many Medicare patients used hospice care overall in the U. S. and the state of Florida.
| | |
| --- | --- |
| | Total Patients In Hospice Care |
| USA | 1,500,509 |
| Florida | 129,586 |
You don't have to wait until your loved one only has a few days or weeks to live before you reach out to hospice care providers in Jacksonville. The sooner you make the call, the sooner your loved one can benefit from specialized care, medical equipment, and a host of other services.
Given the choice, where would people in Jacksonville prefer to die?
According to research done by the Kaiser Family Foundation in 2016, the overwhelming majority of people would prefer to die at home. It is not hard to understand why most people would like to spend their final days in a familiar and comforting environment, surrounded by the people that matter most to them.
In order to allow your loved one to die with the dignity they deserve, it is important to respect their wishes, whether it is to die in a hospital, hospice facility, or the comfort of their own home. Jacksonville hospice services are not only provided on-site at a hospice facility but in-home alternatives are also available.
What can Jacksonville caregivers expect from hospice care?
When curative medicine is no longer an option for your loved one, hospice companies in Jacksonville can ensure your loved one is as comfortable as possible. In addition to providing medical and social work services to your loved one, hospice care providers can also provide support to caregivers through services such as bereavement counseling. Staff members are specially trained to manage your loved one's pain and other symptoms as well as offer them emotional and spiritual support. Some hospice care facilities in Jacksonville have volunteers who can help with household tasks around the house in addition to nurses and nurse aides who can assist with things like bathing and dressing your loved one. This gives you more time to focus on spending precious moments with your senior.
Hospice home care for seniors in Jacksonville
Giving your loved one the opportunity to be heard and have the assurance that their final wishes will be respected is nothing short of an act of love on your part. We would like to help you in your search for the right hospice care provider to ensure they can transition peacefully, free of pain.