Find more resources in your city!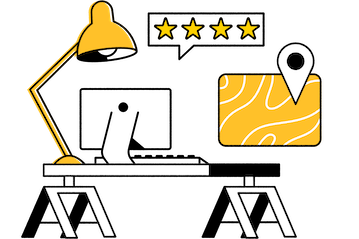 Start Exploring
Should your business be here?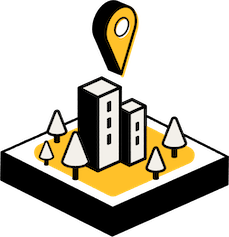 Add your business
How do I find the best hospice care in Indianapolis?
It can be a daunting process when it comes to selecting quality hospice care providers in Indianapolis. When the time comes, it can bring peace of mind to you and your loved one to know that they will be properly cared for by professionals who meet your requirements. As a valuable resource, it's important to keep a variety of things in mind as you interview prospective facilities.
Hospice care can include routine medical care, such as administering medication or maintaining general health. However, there are other components involved that you'll want to address as well. For example, if your loved one has a form of dementia, are the nurses on staff trained to handle the outbursts that can come with patients with dementia? Are there policies in place to handle late-night crises? What about the qualifications of other staff members?
Further, you'll need to be sure that the facility works with your loved one's finances. Find out if the company is compatible with their private insurance or that they are certified for Medicare.
Facts and trends in Indianapolis hospice care
What are some hospice statistics that caregivers in Indianapolis might want to know?
Hospice care is a necessary service that can help offset pain and other problems that may plague your loved one as they age. If they could use support with memory conditions or struggle to maneuver around during the day, professionals can help. The chart below outlines the total number of patients in hospice care, both in the U. S. and in Indiana.
| | |
| --- | --- |
| | Total Patients In Hospice Care |
| USA | 1,500,509 |
| Indiana | 34,098 |
Hospice care is used by a wide range of people of all ages, genders, and more. However, age is a primary factor that can prompt one's need for comprehensive care, either in the home or elsewhere. In fact, in 2020, 83.7 percent of patients receiving hospice were over the age of 65.
What are the different types of hospice care available in Indianapolis?
There are multiple types of care offered by hospice companies in Indianapolis. Each one offers a different level of care, which allows your loved one to choose one based on their current needs. The list below outlines the primary types of hospice care, according to the National Hospice and Palliative Care Organization.
Routine Hospice Care

Hospice care at home. The most common type of hospice care.
Continuous Home Care

Care provided for 8 to 24 hours per day for pain management and other acute medical symptoms. Intended to maintain the terminally ill patient at home during a pain or symptom crisis.
Inpatient Respite Care

Temporary care provided in a hospital, hospice facility, or long-term care facility with sufficient 24-hour nursing personnel present. Intended to relieve the primary caregiver on a temporary basis.
General Inpatient Care

Care in a medical facility for pain control or other acute symptom management that cannot feasibly be provided in any other setting.
Choosing the right kind of hospice care is a major component to ensuring that your loved ones can remain comfortable and dignified as they enjoy their final days. For instance, General Inpatient Care can benefit those who are struggling with particularly painful medical conditions while CHC is ideal for patients who require frequent support.
What can Indianapolis caregivers expect from hospice care?
With hospice care, your loved one will receive the kind of support they need to finish their days with dignity. Once they are referred to enroll in hospice care, seniors receive a full team of professionals to help them as needed. This team is typically made up of a physician, hospice aide, bereavement manager, and a few others. If your loved one opts for in-home hospice care, they will have routine visits with each member of their team to ensure that they are doing well. If they'd prefer to age in a residence, they'll likely receive round-the-clock care to keep them thriving as they age.
Hospice home care for seniors in Indianapolis
Preparing for a loved one's death is a selfless act, no matter how fearful or anxious it may make you or your family. Once all options for treatment have been exhausted, enlisting the support of a hospice care team can help ease the stress that can come with waiting for a loved one to pass. Hospice care facilities in Indianapolis can allow your aging loved one to maintain their autonomy and dignity until the very end. Allow us to help you find the best options for your family.