Find more resources in your city!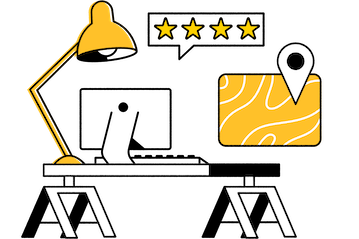 Start Exploring
Should your business be here?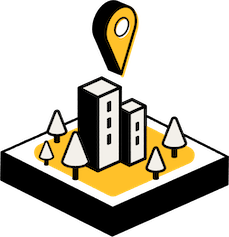 Add your business
What are some hospice statistics that caregivers in Gulfport might want to know?
It may seem daunting to consider Gulfport hospice services for your terminally ill loved one. With a prognosis of six months or fewer, it's important to recognize that hospice care is devoted to ensuring patient comfort during this difficult time. Patients are routinely evaluated to determine if they can spend another six months in care. The following data reveals the average length of stay in hospice care among patients in Mississippi.
| | |
| --- | --- |
| | Hospice care in Mississippi |
| Total patients In hospice care: | 16,892 |
| Average days In hospice care: | 86 |
Hospice programs can be an important way to support your elderly loved one, allowing them to live out their final moments under expert care. Under hospice care, patients can follow a custom plan that is coordinated among the other members of their care team, allowing for a well-rounded plan of approach.
What should caregivers in Gulfport know about the age of hospice patients?
Patients of all ages can require hospice care. However, it's worth noting that a majority of hospice patients are seniors. Older adults have a heightened risk of developing conditions that can lead to a terminal diagnosis, such as cognitive diseases, chronic kidney disease, cancers, and more. Providing high-quality care is a priority for patients of all ages.
Regardless of their age, hospice care patients can experience an improved quality of life that can extend their life by almost a month. From symptom management to regular socialization, your loved one can have their needs met to ensure that they can end their life with as much dignity and comfort as possible.
How do I find the best hospice care in Gulfport?
While it can be hard to accept, death comes for us all eventually. Upon receiving a terminal diagnosis, many patients prioritize their quality of life, access to their loved ones and friends, and symptom management. The right hospice care facilities in Gulfport can offer the relief and care that they need to feel secure and peaceful throughout their final moments. It may seem daunting to find quality Gulfport hospice services; however, with the right preparation and considerations, you can identify the best solution for your elderly loved one.
From the start, you'll want to compile a list of options. Avoid any companies that are hesitant to provide references or have negative reviews. Once you've chosen some solid prospects, plan to visit each facility. Spend time looking around the building and rooms to gauge their cleanliness and overall atmosphere. Speak with caregivers to learn about any certifications and specialized training they may have. In addition, you'll need to verify that they can work with your senior loved one's financial needs. For more information, consult our comprehensive guide to finding hospice care.
Hospice home care for seniors in Gulfport
While emotions may run high, choosing trustworthy hospice care can be a selfless act that brings peace and dignity to your elderly loved one's final moments. They deserve to spend their last days in comfort, regardless of their specific situation. When you're ready to begin exploring your elderly loved one's options for hospice companies in Gulfport and Biloxi, check out our reliable listings to get started.