Find more resources in your city!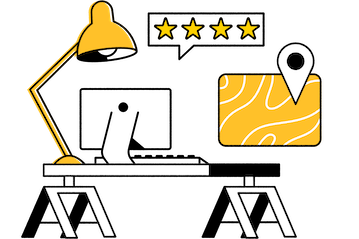 Start Exploring
Should your business be here?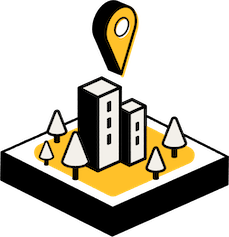 Add your business
How do I find the best hospice care in Grand Rapids?
Researching hospice care facilities in Grand Rapids begins by verifying that a provider's entire staff has undergone palliative training. While hospice care is similar to other forms of medical care, the emphasis is shifted from prolonging life to keeping patients as comfortable as possible. You also want to ensure that your loved one's spiritual or religious preferences will be followed, something that doesn't often come up in other healthcare settings.
You should also inquire about the emergency procedures that different hospice companies in Grand Rapids follow. If something happens in the middle of the night, how long would your loved one have to wait to receive help?
Finally, you have to consider the cost. We know that it can be uncomfortable to think about money when your loved one is dying, but your loved one wouldn't want to leave you in a financial hole. Medicare and private insurance frequently cover hospice expenses, so just double-check that your loved one's provider does as well.
Facts and trends in Grand Rapids hospice care
What are some hospice statistics that caregivers in Grand Rapids might want to know?
Hospice care has really taken off in recent years as more people understand the benefits it can provide to terminal patients and their families. For instance, hospice care allows your loved one to control what the end looks like. The following statistics illustrate how many people took advantage of hospice care in 2017:
| | |
| --- | --- |
| | Total Patients In Hospice Care |
| USA | 1,500,509 |
| Michigan | 54,627 |
The number of hospice care providers in Grand Rapids can feel overwhelming, especially if you're still trying to process the shock of a terminal prognosis. As such, we advise looking into hospice services in Kalamazoo before your loved one needs them so that you have the time you need to make an informed decision.
Given the choice, where would people in Grand Rapids prefer to die?
Death comes for everyone eventually, and most of us have a strong preference about where we are when it happens. Have you ever thought about it? The following statistics from a 2016 Kaiser Family Foundation study reveal that the vast majority of people hope to die in one specific location:
"At home" is the clear winner, which is why most Battle Creek hospice services take place in a patient's home. If your loved one would prefer to spend their final days surrounded by friends and family in a familiar environment, hospice care can help ensure that those wishes become a reality.
What can Grand Rapids caregivers expect from hospice care?
There are several Kalamazoo hospice services available, so your loved one doesn't have to receive care at home if they would prefer not to. However, routine hospice care at home is the most common form. Other options include continuous home care (which centers primarily on pain management in a home setting), inpatient respite care (intended to relieve a patient's primary caregiver by temporarily admitting them to an inpatient facility with 24/7 access to nursing personnel), and general inpatient care (generally only chosen when care cannot be provided in a patient's home for any reason). Any of these are valid choices, so ask your loved one what they would prefer.
Hospice home care for seniors in Grand Rapids
We realize that hospice companies in Battle Creek probably aren't what you want to think about right now, but a little research can ensure that your loved one is prepared when the time comes. Seasons makes the research easy, so why not browse our resources today? Your loved one will thank you.