Find more resources in your city!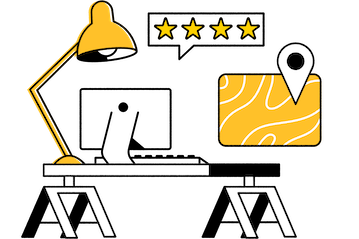 Start Exploring
Should your business be here?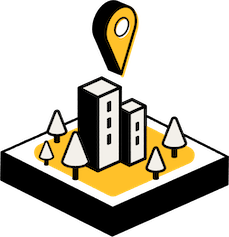 Add your business
What are some hospice statistics that caregivers in Fresno might want to know?
As you start thinking about the best care plan for the end of your loved one's life, it's helpful to know what other people are doing when they're in a similar position. As you'll see from the data below, hospice care is very popular in California. It could be the right decision for your family as well.
| | |
| --- | --- |
| | Hospice care in California |
| Total patients In hospice care | 142,768 |
| Average days In hospice care | 78 |
Fresno hospice services offer many different types of services that can help your senior feel more comfortable during this challenging time. They can help with their hygiene, control pain, and deliver important medical assistance without forcing your loved one to go into a hospital to get it. All of these factors add up to make hospice care one of the most comfortable and convenient options for late-stage care.
How many days of care do patients in Fresno typically receive?
It's also worth spending some time thinking about how long your loved one will spend in hospice care as you go through this research process. That's because this will have a direct impact on how much this ends up costing. As you'll see below, the answer depends on the type of condition that your senior has, among other factors.
Hospice care facilities in Fresno will do their best to extend your senior's life as long as possible. There's research that suggests hospice care can increase a patient's lifespan by 29 days. That's almost an entire extra month that you could have with your loved one. It's another reason why Fresno and Visalia hospice services can be so valuable.
How do I find the best hospice care in Fresno?
There are plenty of different hospice companies in Fresno to choose from. So how do you figure out which is right for your family? It can be useful to begin by considering all the benefits you would receive from your ideal hospice solution. You might consider factors like:
Experienced and certified caregivers
24/7 care availability
Pricing and insurance
Positive reviews from existing clients
Other factors that matter to you
Once you've come up with this list, you can use it to look through your local options and see which ones best fit your needs. You'll also want to check in with your senior during this time to ensure that they're happy with the direction you're taking the search.
If you'd like to get a more detailed look at all of this, check out our comprehensive guide to finding hospice care to learn more.
Hospice home care for seniors in Fresno
Hospice care enables families in Fresno to keep their seniors at home while they go through the final stage of life. It could be the right option for your loved one if you want to make sure that they're as comfortable as possible during this time. When you're ready to start looking more closely at local providers, you can use the information on Seasons to do it. Our free resources can help you make a more informed hiring decision.