Find more resources in your city!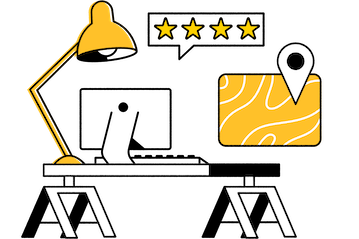 Start Exploring
Should your business be here?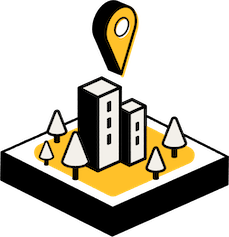 Add your business
What are some hospice statistics that caregivers in Fort Myers might want to know?
Hospice care is generally for patients who have a life expectancy of six months or less, should the disease follow its natural course. A government study revealed the total number of patients who were in hospice care in 2017 and how many days on average were spent in hospice for each patient.
| | |
| --- | --- |
| | Hospice care in Florida |
| Total patients In hospice care | 129,586 |
| Average days In hospice care | 71 |
Not all hospice patients are senior, but the vast majority of them are. Whether your loved one spends the average amount of days in hospice, more days, or fewer days, it is a way to experience their end of life with comfort, dignity, and surrounded by family and friends. Unlike other healthcare services, the goal of hospice is not to prolong life, but to make life comfortable and peaceful for the patient and for their family.
What are the most common conditions affecting those in hospice care in Fort Myers?
Hospice patients suffer from a number of diseases–it's not all cancer patients, as some people believe. No matter what the cause of your loved one's failing health may be, hospice is a loving, generous choice for the end of their life. Below, the most common ailments that hospice patients suffer from are listed:
Hospice care providers in Fort Myers and Naples are dedicated to making your loved one's end of life as comfortable as possible. They also respect your loved one's end-of-life wishes as they have been outlined in documents prepared ahead of time. If the patient's wishes are different from the family's wishes, they will make sure the patient's wishes take precedence. That way, family members don't have to make difficult choices under great pressure.
How do I find the best hospice care in Fort Myers?
When you're searching for hospice care facilities in Fort Myers and Naples, there are a number of considerations to think about. Hospice care is an excellent resource for your loved one and your family members as you help to ease their transition from this world.
There are specific questions you should ask any potential hospice providers that may differ from those you ask other medical providers. To start with, you want to make sure that all people on the team are certified in palliative care. This is especially important for the caregivers who will be in regular contact with your loved one and physicians who will be making decisions. Since most hospice care takes place in the patient's home, you should find out what types of emergency responses you can expect. For example, who will respond if there is an emergency at 2:00 in the morning and how long will it take to get help?
Finally, it's important to check out the financial situation. Does the provider take your loved one's insurance? Are they Medicare-certified? Will the family be responsible for certain costs? For further information, see our comprehensive guide to finding hospice care.
Hospice home care for seniors in Fort Myers
As hard as it may be, helping your loved one prepare for the end of their life is a generous, selfless choice. Securing palliative care from hospice companies in Fort Myers or Naples gives your loved one the option to spend their last days in comfort without worrying that they are a burden on their family members. Check out our listings to find the right hospice care provider for your loved one.