Find more resources in your city!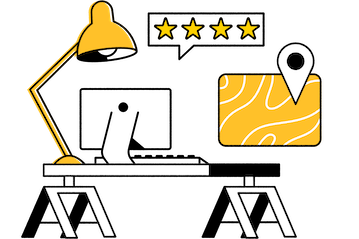 Start Exploring
Should your business be here?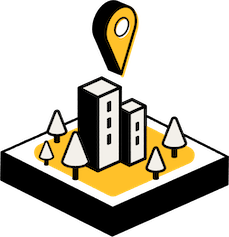 Add your business
How do I find the best hospice care in Denver?
Searching for hospice care is a bit different than searching for other types of medical care. With other types of medical care, you're generally seeking to cure the patient. With hospice care, the goal is to make them comfortable and to keep them as free from pain as possible as they live out their last months, weeks, and days. Hospice care also encompasses all areas of the patient's life. It involves the family and close friends as well as the patient's mental health, spiritual well being, and medical concerns.
When you're looking for the right Denver hospice services for your loved one, there are a few questions you should be sure to ask. First of all, are all caregivers certified in palliative care? What are their emergency policies? Is somebody available to help you if there is an emergency in the middle of the night? Also, make sure the provider you choose accepts the insurance that your loved one has.
Facts and trends in Denver hospice care
What are some hospice statistics that caregivers in Denver might want to know?
Because of its many benefits to both the patient and the family members and friends, hospice care is becoming more and more popular in the United States. The following table, based on U. S. government statistics, indicates the total number of patients in hospice care in the calendar year 2017, both in Colorado and in the entire United States.
| | |
| --- | --- |
| | Total Patients In Hospice Care |
| USA | 1,500,509 |
| Colorado | 21,040 |
Sadly, not all patients in hospice care are seniors, but in 2020, a full 83.7% of them were aged 65 and over. One of the benefits of hospice care is that it can offer a respite to family caregivers who may be overwhelmed when they take over the full-time care of an aging loved one with a serious illness.
What should caregivers in Denver know about survivors' opinions of hospice care?
The Kaiser Family Foundation conducted a survey among people who had lost a loved one who had been in hospice care, with the following results. The results indicate some of the additional benefits of hospice care according to the people who have lived through the entire cycle of care from beginning to end.
In addition to these important benefits, hospice care also offers the family and patient the opportunity to be educated on the process that is taking place no matter what illness they are suffering from. Studies even show that terminally ill patients who receive hospice care live longer than similar patients who do not.
What can Denver caregivers expect from hospice care?
Hospice companies in Denver provide specialized palliative care to patients who are nearing the end of their lives. The care focuses on comfort to improve your loved one's quality of life once they have ceased seeking curative treatment. Hospice care integrates your loved one's clinical, emotional, and spiritual needs. It honors their goals and wishes for end-of-life care. This allows your loved one to live out their final months, weeks, and days in greater comfort than if they had continued treatment until the time of death. Hospice care also provides family caregivers with education, assistance with day-to-day care, opportunities for respite care, and emotional, spiritual, and long-term grief support. Hospice patients often gain a sense of great relief and control over the end of their life.
Hospice home care for seniors in Denver
One of the most loving and selfless things you can do is help your loved one obtain hospice care for their final days. Seasons is here to help you find the best hospice care providers in Denver. Review our listings so you can begin that final journey with your loved one today.