Find more resources in your city!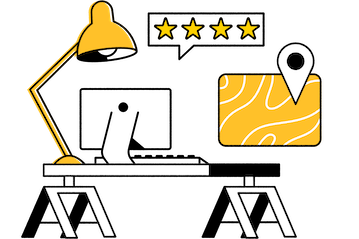 Start Exploring
Should your business be here?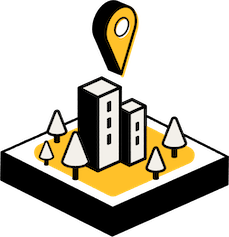 Add your business
How do I find the best hospice care in Dallas?
Comparing hospice care providers in Fort Worth is similar to seeking other forms of medical care in some ways but different in others. For example, you want all of the doctors and nurses who will be looking after your loved one to have extensive palliative care training, just like you would want your loved one's cancer doctor to have an extensive background in oncology. Likewise, you want to make sure that your loved one's health insurance and Medicare will absorb the costs of their hospice care. We like to pretend that money is no object when it comes to our loved ones, but grandma doesn't want to be a financial burden to you.
Since most Dallas hospice services treat your loved one at home, you should also ask how long they will need to wait if an emergency happens in the middle of the night. If you don't like their answer, turn to a different provider.
Facts and trends in Dallas hospice care
What are some hospice statistics that caregivers in Dallas might want to know?
We all want our loved ones to be comfortable when the end comes. Hospice care is becoming an increasingly popular option as more seniors and their families realize all of the benefits it can provide. The following statistics reveal how many patients were receiving hospice care in Texas and the United States as a whole as of 2017:
| | |
| --- | --- |
| | Total Patients In Hospice Care |
| USA | 1,500,509 |
| Texas | 114,540 |
There are a lot of hospice companies in Dallas, and you may not get much advance notice before your loved one starts requiring palliative care. As such, it's a good idea to start researching hospice care providers in Dallas-Ft. Worth before your loved one needs one to ensure that you have enough time.
What's most important to patients in hospice care in Dallas and elsewhere?
Family members often assume that their loved one wants to live as long as possible because they don't want to say goodbye, but most seniors in hospice care have other priorities. The following statistics are derived from a 2016 Kaiser Family Foundation study that asked hospice patients what was most important to them:
Prolonging life was the least important thing among those patients were asked about, often putting the family's wishes at odds with what their loved one wants. Hospice companies in Fort Worth are obligated to put their patient's wishes first, helping to ensure that your loved one receives the treatment they want.
What can Dallas caregivers expect from hospice care?
While patients become eligible for hospice care once they are expected to live for six months or less, most hospice patients only receive hospice care for a little over two months before dying. As such, you should not expect your loved one to hang on for a full six months, though variables such as medical conditions and treatment options can change this calculus. Furthermore, it's worth noting that the primary purpose of hospice care facilities in Dallas is to keep patients comfortable and respect their end-of-life wishes, not prolonging their life. Your loved one's caretakers will take reasonable action to keep them alive, but it's not the end goal.
Hospice home care for seniors in Dallas
We realize that it can be difficult to think about losing a loved one, but a little bit of planning today can pay off handsomely tomorrow. Hospice companies in Dallas-Ft. Worth are available to take care of your loved one, and our free resources can help you find a great fit.