Find more resources in your city!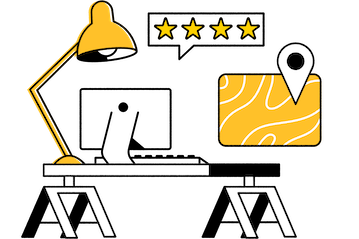 Start Exploring
Should your business be here?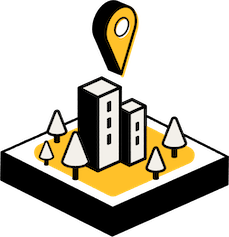 Add your business
How do I find the best hospice care in Columbus?
When the time comes for hospice care, you'll want to shop around to find the ideal solution for the senior in your life. Hospice care can help take a load off your and your family member's plates while ensuring that your loved one's end-of-life wishes are respected as they transition from this world.
There are a variety of types of hospice care that your loved one can choose from, including Routine Hospice Care, Continuous Hospice Care, Inpatient Respite Care, and General Inpatient Care. The specific Columbus hospice services you'll select will be based on your aging relative or friend's wishes. When making a decision, you'll want to interview the providers to get a deeper understanding of what they have to offer. For example, be sure to ask what kind of training and qualifications are expected of all the staff members at the facility. In addition, be sure to find out about their policies when dealing with difficult behaviors or late-night crises.
Further, explore the price. If your loved one requires a facility that accepts Medicare, is the provider able to work with that? Ask as many questions as you can before signing anything.
Facts and trends in Columbus hospice care
What are some hospice statistics that caregivers in Columbus might want to know?
Hospice care is a popular solution for terminal patients who are nearing the end of their lives. It provides in-depth care that can support not only your loved one but your family as well. According to the U. S., the chart below indicates the number of hospice care patients, both in Ohio specifically and around the U. S.
| | |
| --- | --- |
| | Total Patients In Hospice Care |
| USA | 1,500,509 |
| Ohio | 72,735 |
Not every patient who receives hospice care is a senior; however, age is a major component of one's need for OH hospice services. With over 2 million residents over the age of 60, Seasons is dedicated to helping Ohio families find the right kind of palliative services for their loved ones as they age.
How many days of care do patients in Columbus typically receive?
There is no set number of days that one can receive hospice care; however, hospice care providers in Columbus and the overall industry agree that anyone with six months or less to live is eligible for the services. Below, you can review the number of days of care by principal diagnosis, according to the National Hospice and Palliative Care Organization in 2020.
In addition to the above information, in 2019, the organization found that 10 percent of patients enrolled in hospice for two or fewer days while 50 percent stayed for 18 days or fewer. Further, 10 percent of patients remained enrolled for over 266 days. It's important to keep in mind that the length of stay depends on a variety of factors, including your loved one's overall health, diagnosis outlook, and more.
What can Columbus caregivers expect from hospice care?
It can be difficult to know what to anticipate with hospice care. The specific services will depend entirely on your loved one's unique situation. When the senior in your life receives a referral from their doctor, they'll be admitted for hospice care, whether they opt for in-home, at a nursing or assisted living residence, or choose to find hospice care facilities in Columbus that can meet their needs. Your loved one can receive ongoing medical support around the clock; however, they may also work with a variety of other professionals, such as a nurse, social worker, speech or occupational therapist, spiritual care professional, and more.
Hospice home care for seniors in Columbus
One of the most loving acts you can do for your aging relative or friend is to ensure that they are prepared for death. When treatment can't be continued or is no longer effective, professionals can provide the palliative care necessary to help your loved one move peacefully from this life with dignity and independence. Don't hesitate to allow Seasons to help you find hospice care providers in OH.