Find more resources in your city!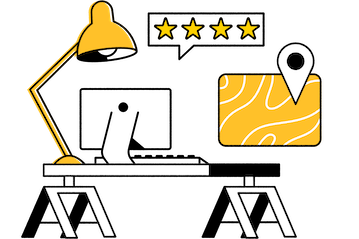 Start Exploring
Should your business be here?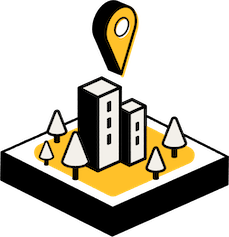 Add your business
What are some hospice statistics that caregivers in Columbia might want to know?
Hospice care is quite popular in South Carolina, as you'll see below. Many families in the state have thought deeply about all of their options and come to the conclusion that hospice care is best for their loved one. It's likely that you'll come to the same conclusion after comparing it to your other choices as well.
| | |
| --- | --- |
| | Hospice care in South Carolina |
| Total patients In hospice care | 28,814 |
| Average days In hospice care | 83 |
There are lots of reasons why hospice care is popular in both South Carolina and the United States as a whole. It's an overall more comfortable and convenient way for a senior to pass on. It also makes it a lot easier for family members to spend time with their loved one in their final days.
What's most important to patients in hospice care in Columbia and elsewhere?
If you think that hospice care may be right for your senior, it'll be important to check in with them to see how they truly feel about it. As you'll see below, hospice patients have many different priorities. it'll be important to discuss these issues with your senior to make sure you're both on the same page.
There are lots of different hospice care facilities in Columbia to choose from. So no matter what your senior's priorities are when choosing an end-of-life plan, there's a great chance that you can find a company that can accommodate those requests. You just need to know where to look in order to get started.
How do I find the best hospice care in Columbia?
With so many Columbia hospice services to choose from, finding the right fit for your senior and the rest of the family can sometimes feel overwhelming. But if you break this down into a step-by-step journey, it'll be easier than you think.
You can start by thinking about the factors that matter most to you when it comes to hospice care providers in Columbia. This might include the type of services offered by the company, the qualifications of the caregivers it employs, or pricing and insurance coverage details.
Once you know what's most important to you in a hospice facility, you can begin comparing local providers to see which check the most of your boxes. You'll also absolutely want to introduce your senior to their caregivers before you make a hiring decision, because it's important that your loved one feels comfortable with all of this.
If you're looking for more detailed information, take a look at our comprehensive guide to finding hospice care to get it.
Hospice home care for seniors in Columbia
Your senior deserves to die in tranquility and dignity. Hospice care providers make it much easier for you to give your loved one that gift. No matter what condition your senior is struggling with, if it can be managed at home, there's a company out there that will do it for you. You can use the resources on Seasons to start doing your research today.