Find more resources in your city!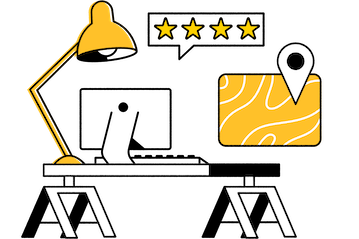 Start Exploring
Should your business be here?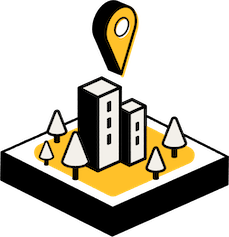 Add your business
How do I find the best hospice care in Cleveland?
Finding Cleveland hospice services requires asking different questions than other types of medical care. Because hospice companies in Canton are primarily concerned with keeping your loved one comfortable, ask whether the doctors, nurses, and other caregivers are certified in palliative care. Take the time to learn about the agency's standards in hiring as well as their training methods. Because of the sensitive nature of the work, ask questions about how the agency respects the wishes of patients and contributes to a supportive environment in their last days. Be sure to get references for all agencies or caregivers you are considering. When you do, ask if the reference has any type of contract with the agency or is compensated for their review.
Most hospice care takes place in the home, so learning about a service's emergency procedures is vital. How they manage your loved one's pain, medical needs, and unexpected problems will be a central part of helping your loved one reach the end of life with peace.
Facts and trends in Cleveland hospice care
What are some hospice statistics that caregivers in Cleveland might want to know?
As the American population ages, hospice care is becoming increasingly prevalent for patients with a terminal diagnosis. Palliative care is medical assistance that is primarily concerned with helping the patient reduce pain and feel comfortable. The table below gives more information about how common hospice care is in Ohio, and nationwide.
| | |
| --- | --- |
| | Total Patients In Hospice Care |
| USA | 1,500,509 |
| Ohio | 72,735 |
Akron hospice services are intended to support your loved one in whatever way necessary as they approach the end of life. On average, patients in Ohio spend about 71 days in hospice care. Short-term hospice care can give you peace of mind from knowing that your loved one is as comfortable as possible.
What are the most common conditions affecting those in hospice care in Cleveland?
As hospice care is reserved for those who are not expected to live for much longer, those receiving palliative care tend to have fairly serious medical conditions. While cancer is the most common ailment afflicting those receiving palliative care, respiratory conditions, dementia, and heart disease are common as well. These conditions can cause significant pain that palliative care aims to reduce.
Searching for hospice companies in Akron involves making sure that a particular agency is able to accommodate your loved one's particular medical needs. In many cases, seniors are more concerned with enjoying their final days rather than living longer, so more of their care is focused on their comfort as opposed to treating the actual causes of their illness.
What can Cleveland caregivers expect from hospice care?
As you search for hospice companies in Cleveland, it is important to understand what type of care is best suited to your loved one. Routine Hospice Care (RHC) is for seniors who want to spend their final days at home. Individual caregivers, or a small group, will come to their home at regular intervals to provide care. You can also find Canton hospice services that provide Continuous Home Care (CHC), which allows your loved one to stay in their home, but with assistance for anywhere from eight hours a day to round-the-clock. There are also options for Inpatient Respite Care and General Inpatient Care for seniors that need more assistance than they can receive in the home.
Hospice home care for seniors in Cleveland
Hospice care facilities in Cleveland can help your loved one stay comfortable so that they can focus on spending time with friends and family in their final days. While dealing with death is never easy, the assistance of expert caregivers can maintain your loved one's quality of life and provide a measure of peace at the end of their life.