Find more resources in your city!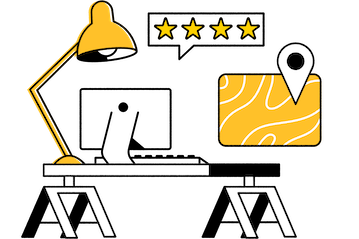 Start Exploring
Should your business be here?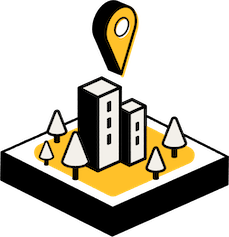 Add your business
How do I find the best hospice care in Chicago?
Hospice care is different from regular medical care in a number of important ways. The main way is that rather than having the goal being a cure as an end result, the goal of hospice care is the journey the patient makes. Caregivers focus on making it a comfortable journey as free of pain as possible. Also, caregivers focus on more than medical care. In hospice care, the physical, mental, spiritual, and family are all important aspects of care.
Because of these differences, the questions you'll ask a hospice care team are a bit different than what you would ask other medical providers. First, though, you should check to see that all caregivers on the team are certified in palliative care. Then you should find out what type of emergency procedures they have in place and whether they are available during off-hours for emergencies. Finally, make sure the hospice companies in Chicago you're considering work with Medicare and/or the insurance your loved one has.
Facts and trends in Chicago hospice care
What are some hospice statistics that caregivers in Chicago might want to know?
Hospice care is becoming more and more popular in the United States due to its many benefits. The following table shows data from U. S. government statistics that indicate the number of patients who used hospice care in the calendar year 2017, both in the state of Illinois and in the United States as a whole.
| | |
| --- | --- |
| | Total Patients In Hospice Care |
| USA | 1,500,509 |
| Illinois | 53,654 |
One of the benefits of hospice care is that it includes you and the rest of the family, along with any other important people in your loved one's life. The care team will get to know the family and friends and will be open about what you can expect throughout the term of the hospice care.
Given the choice, where would people in Chicago prefer to die?
Before signing a hospice care contract, you should determine where your loved one would prefer to live out the last days of their life. The Kaiser Family Foundation conducted a study to determine where most seniors would prefer to die when the time comes. The table below indicates what percentage of people preferred to die in each location listed.
Another benefit of Chicago hospice services is that most hospice care takes place right in the patient's home. Each member of the care team visits the patient and family in the patient's home unless there is a level of pain present that cannot be dealt with effectively in the home.
What can Chicago caregivers expect from hospice care?
The hospice team will consist of a physician, nurse, hospice aide, social worker, chaplain, volunteer, and/or bereavement counselor. They work together to make your loved one comfortable during their final days. Once you or your loved one has signed the hospice contract, any medical equipment needed will be delivered to their home and the team members will begin to visit. The team will be responsible for medications, but will also teach you how to manage your loved one's symptoms when they are not present. The hospice care team will let you know what to do in case of emergencies and will answer any questions you may have.
Hospice home care for seniors in Chicago
It is caring and selfless to help your loved one through their final days with the help of professional hospice care. Allow us to help you locate the best hospice care providers in Chicago. You can browse through our listings and reviews today to get started on your loved one's final journey.