Find more resources in your city!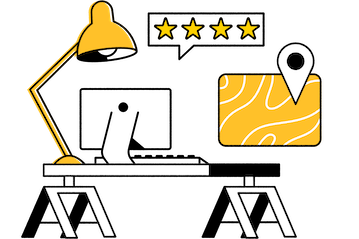 Start Exploring
Should your business be here?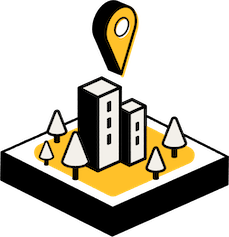 Add your business
How do I find the best hospice care in Charlotte?
Selecting the right hospice care provider is a hefty task that may feel overwhelming. While it may be difficult to discuss with your loved one, the peace of mind being prepared can bring is invaluable. Hospice care is an excellent way to ensure that the senior in your life is as comfortable and dignified as possible during their final days.
Unlike typical medical care, hospice care provides a variety of additional services. It's important to consider a variety of factors to make the right choice for your family. In addition to the typical questions you'd ask a home care provider, you'll want to keep other issues in mind. For instance, what kind of certifications and training are required of nurses, physicians, and other staff members? Do they have policies in place that can address your individual concerns for your loved one? If your senior experiences symptoms of dementia in the middle of the night, will they receive help quickly?
In addition, you'll need to work out finances. Does your loved one's private insurance compatible with the facility? Is the organization certified to work with Medicare? It's important to choose something that works for your loved one's financial needs.
Facts and trends in Charlotte hospice care
What are some hospice statistics that caregivers in Charlotte might want to know?
Often referred to as palliative care, hospice care is a popular solution for many people who require caregiver support. It allows your loved one to receive professional care that caters to their unique needs. Review the chart below to see the total patients in Medicare-compatible hospice care, both across the U. S. and in North Carolina, specifically, according to the U. S. government's findings.
| | |
| --- | --- |
| | Total Patients In Hospice Care |
| USA | 1,500,509 |
| North Carolina | 48,889 |
Keep in mind that the numbers above don't focus specifically on seniors who are in hospice care. Instead, it covers anyone who is receiving this support. Anyone with a life expectancy of six months or less is eligible for hospice care, which can impact anyone at any age. However, seniors are at a greater risk of needing these services.
What are the different types of hospice care available in Charlotte?
There are many options for hospice care services that can provide different benefits and approaches. Choosing the right one is based on your loved one's specific needs. Below, you can review the four types of hospice care and how they work, in general, according to the National Hospice and Palliative Care Organization in 2020.
Routine Hospice Care

Hospice care at home. The most common type of hospice care.
Continuous Home Care

Care provided for 8 to 24 hours per day for pain management and other acute medical symptoms. Intended to maintain the terminally ill patient at home during a pain or symptom crisis.
Inpatient Respite Care

Temporary care provided in a hospital, hospice facility, or long-term care facility with sufficient 24-hour nursing personnel present. Intended to relieve the primary caregiver on a temporary basis.
General Inpatient Care

Care in a medical facility for pain control or other acute symptom management that cannot feasibly be provided in any other setting.
Regardless of the type of hospice care services chosen, your loved one will receive support from a qualified professional who understands their needs. Perhaps your loved one would like to have someone visit their home daily to provide assistance, such as preparing meals or turning them in their bed, if they are confined to their bed.
What can Charlotte caregivers expect from hospice care?
Hospice care varies depending on what your loved one requires. Perhaps the senior in your life would rather age in place with the ongoing support of an in-home caregiver, who can find ways to make them as comfortable and relaxed as possible while ensuring that they enjoy as much autonomy as possible. Hospice services can take place at home, in hospitals, at hospice care facilities in Charlotte, and more. Your loved one can have a full team of professionals, such as both a hospice and primary care doctor, home health aides, a pharmacist, and a spiritual care professional. If the senior in your life requires therapy of some kind, they can receive that as well.
Hospice home care for seniors in Charlotte
While it is difficult to prepare for the end of a loved one's life, it can be just the thing to ensure that they are well cared for and can enjoy their final days with peace and dignity. Your family can focus their time and energy on being together, rather than tending to medical and other forms of care. Start browsing Seasons's listings for hospice companies in Charlotte today.