Find more resources in your city!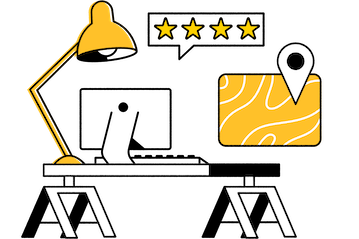 Start Exploring
Should your business be here?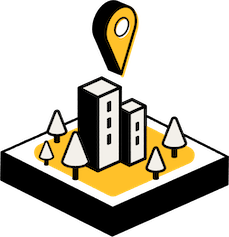 Add your business
What are some hospice statistics that caregivers in Charleston might want to know?
As you start to think about what you would like your loved one's end-of-life care plan to look like, you may be interested in learning what other families are doing. As you can see below, hospice care is a popular option in West Virginia. It's a sign that it could be the right decision for your family as well.
| | |
| --- | --- |
| | Hospice care in West Virginia |
| Total patients In hospice care | 10,248 |
| Average days In hospice care | 66 |
Whether you're convinced that hospice is right for your senior or not, the next step is to do more research into local providers. This will help you get a better sense of what the form of care would look like for your loved one if you were to choose it. Plus, you can start figuring out what your pricing might look like so you can make some budgeting moves if you need to do so.
What are the different types of hospice care available in Charleston?
People tend to think that Charleston hospice services offer one type of care, and that's it. But there are actually several kinds of hospice that your family may be able to choose from, as you'll see. You can even go back and forth between these types of care as your senior's health changes over time.
Routine hospice care

Hospice care at home. The most common type of hospice care.
Continuous home care

Care provided for 8 to 24 hours per day for pain management and other acute medical symptoms. Intended to maintain the terminally ill patient at home during a pain or symptom crisis.
Inpatient respite care

Temporary care provided in a hospital, hospice facility, or long-term care facility with sufficient 24-hour nursing personnel present. Intended to relieve the primary caregiver on a temporary basis.
General Inpatient Care

Care in a medical facility for pain control or other acute symptom management that cannot feasibly be provided in any other setting.
No matter what kind of hospice care you're looking for, there are hospice companies in Charleston that can provide it. But these companies can all offer their own unique services and caregivers, so it's really worth taking some time to compare them to one another to ensure you find the right fit.
How do I find the best hospice care in Charleston?
As you start looking into hospice care facilities in Charleston, you'll see that there are plenty to choose from. It can be useful to begin by putting together a checklist that includes everything you'd like to find in your ideal hospice facility. That way, you can use the list to evaluate local providers and see which ones offer the best solutions for your family.
Your checklist may include information about caregivers' qualifications, like years of experience and certifications. It will likely also include some pricing preferences so that you can make this form of care fit into your budget.
Once you've narrowed down your list of options, it'll be important to get some input from your loved one. You're doing this for them, after all, so their voice should be heard as much as possible. You can also check out our comprehensive guide to finding hospice care if you'd like to learn more.
Hospice home care for seniors in Charleston
You owe it to your senior to give them the best final months of their life possible. For some, that will mean hiring a hospice company that can look after your loved one in their home, so they don't have to move into a medical center. If you're ready to get started, take a closer look at the resources you've found on Seasons today. They should be just what you need to begin.