Find more resources in your city!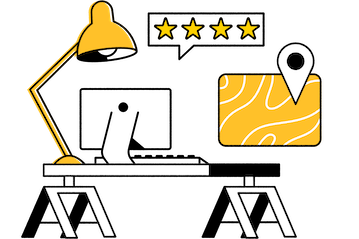 Start Exploring
Should your business be here?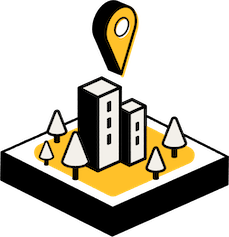 Add your business
How do I find the best hospice care in Birmingham?
Finding the best hospice companies in Birmingham is all about doing your research. Since hospice care is a form of medical care, you want to ask the same types of questions as you would for any care provider. However, there are a few hospice-specific questions you should ask. For example, you'll want to know if all of the medical staff affiliated with a care provider carry special certification in palliative care or if any of them are generalists. Many hospice care providers in Tuscaloosa provide care in a patient's home, so you should also ask about their emergency procedures. For example, how long would it take your loved one to receive emergency assistance after hours?
As much as we would prefer not to admit it, price is also a valid consideration. Most hospice companies in Anniston accept Medicare and private insurance, but you should always double-check to make sure that you are not placing a financial burden on your family.
Facts and trends in Birmingham hospice care
What are some hospice statistics that caregivers in Birmingham might want to know?
Hospice care keeps terminal patients comfortable while allowing them to choose how to handle end-of-life procedures. At the same time, a patient's loved ones can rest easy knowing that experts are keeping them as comfortable as possible. The following government statistics reveal how many patients were in hospice care in 2017:
| | |
| --- | --- |
| | Total Patients In Hospice Care |
| USA | 1,500,509 |
| Alabama | 31,233 |
Hospice care is becoming more popular as patients and their families learn more about all of the benefits it can provide, so we expect these numbers to increase in the future. It wouldn't hurt to start researching hospice care facilities in Birmingham now so that you are ready to help your loved one when the time comes.
How many days of care do patients in Birmingham typically receive?
While patients technically qualify for palliative care if they are expected to live for no longer than six more months, most hospice patients don't live that long. The chart below uses data from the National Hospice and Palliative Care Organization to look at how long patients spent in hospice care in 2020 by primary diagnosis:
All of these figures are averages and your loved one's experience could vary. Still, your loved one will probably be using Upstate hospice services for long enough that it makes sense to find the right fit for their needs. Our free resources are a great way to jump-start your research.
What can Birmingham caregivers expect from hospice care?
One of the most important elements of Anniston hospice services is that they revolve around your loved one's specific desires. For instance, it's relatively common for a patient's family members to want them to live as long as possible when the patient is ready to move on. In cases like this, hospice care providers must always follow their patient's wishes, even if it leaves their family members upset. Hospice companies in Tuscaloosa should also provide regular updates to patients and their loved ones so nothing feels like a surprise. It might not be the most comfortable conversation, but it has to happen.
Hospice home care for seniors in Birmingham
We understand that it can be difficult to look into hospice care providers in Upstate since you aren't ready to say goodbye, but realistically you never will be. Hospice care ensures that your loved one enjoys dignity in their final hours, and you cannot ask for any more than that.