Find more resources in your city!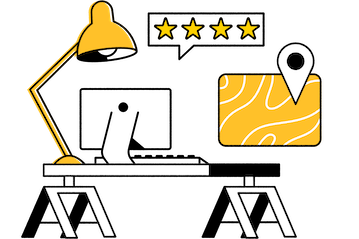 Start Exploring
Should your business be here?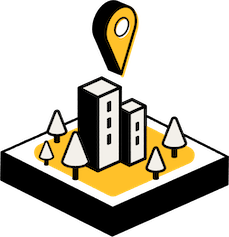 Add your business
How do I find the best hospice care in Baltimore?
Baltimore hospice services are different from other types of medical care in some critical ways. With most types of medical care, the focus is the result of the treatment, whereas, with hospice care, the focus is the journey itself. Hospice care does not seek to "cure" a patient, but only to keep them comfortable and free from pain. Hospice care involves the physical, mental, and spiritual wellbeing of patients. Hospice care is not only for the patient, but it also involves the family and other important loved ones in the patient's life. Even pets can be an important consideration in hospice care.
Some of the things you'll want to know about potential providers are whether all team members are certified in palliative care and what their emergency procedures are. Will they be available to help if there's an emergency in the middle of the night? You'll also want to make sure the provider works with Medicare or other insurance that your loved one has.
Facts and trends in Baltimore hospice care
What are some hospice statistics that caregivers in Baltimore might want to know?
Because of its many benefits to the physical and mental wellbeing of patients and their families and friends, hospice care is becoming more and more popular in the United States. The following table of U. S. government statistics shows the number of Medicare patients who received hospice care in 2017 in Maryland and in the U. S.
| | |
| --- | --- |
| | Total Patients In Hospice Care |
| USA | 1,500,509 |
| Maryland | 23,736 |
These numbers don't represent only senior patients. However, a full 83.7% of hospice care patients in 2020 were aged 65 or over. Most people who go into hospice care are expected to live six months or less from the time they are admitted, but nobody is ever "dropped" from hospice care because they live longer than expected.
What are the most common conditions affecting those in hospice care in Baltimore?
The picture of which conditions people who are in hospice care are suffering from is pretty similar to the picture of causes of death among older Americans. The following chart from the National Hospice and Palliative Care Organization outlines the percentage of people in hospice care with certain conditions in the year 2020.
The effects of COVID-19 on hospice patients are just beginning to become clear. A study by the National Institute of Health found that regardless of what condition the patient originally had, COVID-19 cases were causing a strain on the palliative and hospice care industry and causing stress to both patients, families, and professional caregivers.
What can Baltimore caregivers expect from hospice care?
When you first sign your loved one up for hospice care, they'll meet their care team, which will consist of a physician, nurse, hospice aide, social worker, chaplain, volunteer, and/or bereavement counselor. Any necessary home medical equipment will be delivered and a schedule will be set for each of the professionals to visit with the patient. Their responsibility is to help care for your loved one. While they will look to you for guidance, they will also be available to answer questions that you may have. One of the professionals will be responsible for medication delivery and you will receive information on how to help manage the patient's symptoms.
Hospice home care for seniors in Baltimore
It is caring and selfless to connect your loved one with one of the excellent hospice care providers in Baltimore. Allowing them to end their life on their terms gives them the dignity they deserve. Browse through our reviews of hospice companies in Baltimore to begin your final journey with your loved one today.