Find more resources in your city!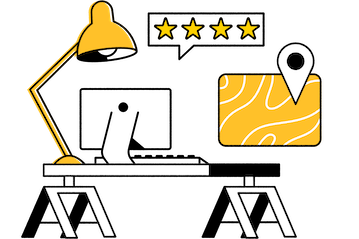 Start Exploring
Should your business be here?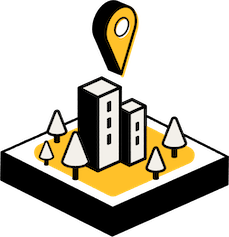 Add your business
What are some hospice statistics that caregivers in Augusta might want to know?
More and more families are choosing hospice care for their elderly loved ones as they start to recognize the value it will add to their lives. Instead of having your senior pass in a cold and harsh hospital environment, they can spend their last days together with family in a place they are comfortable and happy. The following data shows how many patients there are in hospice care in the state:
| | |
| --- | --- |
| | Hospice care in Georgia |
| Total patients In hospice care: | 47,002 |
| Average days In hospice care: | 84 |
While the average amount of time spent in hospice care is less than three months, any patient suffering from a terminal illness and with a life expectancy of fewer than six months is eligible for Augusta hospice services. Whether it's one month or five, your elderly loved one deserves the very best during their final days in this world.
What's most important to patients in hospice care in Augusta and elsewhere?
Why do patients choose Augusta hospice services instead of passing in a hospital? Some hospice patients might just prefer to live in peace while they still can and focus on the things they enjoy. Others might worry about the cost of treatment and medications that won't cure the disease they have. Here are the top priorities of hospice care patients:
Hospice care is beneficial for the family in many ways as well. It allows them to prepare mentally and emotionally for their older loved one's death. Accepting the fact of death and being ready for it can also reduce the amount of grief family members have after the inevitable eventually happens.
How do I find the best hospice care in Augusta?
When searching for Aiken, SC, and Augusta hospice services, there are a few things you should look for. Like with any medical home care service, you want to make sure the nurses are professional and caring. However, hospice care isn't just any type of home care. It requires greater sensitivity, as well as an emergency plan for when emergencies occur. Make sure the providers are licensed in palliative care (another name for hospice care). Furthermore, make sure to find a palliative care provider that is compatible with your elderly loved one's insurance or with Medicare. You might also ask for references so you can hear first-hand from family members of previous patients about their experiences.
Our comprehensive guide to choosing hospice care will help you learn what hospice companies in Augusta can provide to you and how to find the best one for your senior.
Hospice home care for seniors in Augusta
Hospice care will give you peace of mind. Once you accept the difficult fact of your elderly loved one's upcoming passing, your mind will be at ease, knowing that your senior is not suffering during their final days and can instead enjoy the company of their children and grandchildren. Let Seasons help you in your search for hospice care facilities in Augusta for your senior loved one.