Find more resources in your city!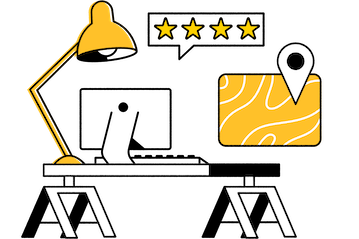 Start Exploring
Should your business be here?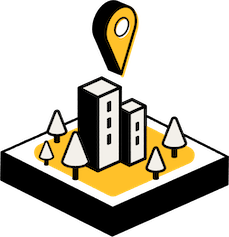 Add your business
How do I find the best hospice care in Atlanta?
It's important to do all you can to prepare for the end of your loved one's life if you are lucky enough to get that opportunity. It can be difficult to accept, and even more stressful to talk about, but it can benefit both them and the entire family. Hospice care is a great thing to discuss and can be an unbeatable resource for both your loved one and the family as you seek to ease their transition from this world and make sure your loved one's wishes are respected.
Hospice care is not the same as ordinary medical care because it has an altogether different goal. The questions you want to ask potential providers will include whether each member of the team is certified in palliative care and what their emergency policies are. You should also find out if the Atlanta hospice services you interview will work with your loved one's insurance and whether there will be any additional cost.
Facts and trends in Atlanta hospice care
What are some hospice statistics that caregivers in Atlanta might want to know?
Because of its great value to both patients and families, hospice care continues to become more and more popular in the United States. The following table shows the government statistics indicating the number of Medicare patients in hospice care in the calendar year 2017, both in the state of Georgia and in the U. S. as a whole.
| | |
| --- | --- |
| | Total Patients In Hospice Care |
| USA | 1,500,509 |
| Georgia | 47,002 |
Sadly, not all patients in hospice care are seniors, but 83.7% of hospice care patients were aged 65+ in 2020. An average stay in hospice care is about two months, but the approximate life expectancy of a person admitted into hospice care is six months. No patient is ever "dropped" from hospice care because they live longer than expected.
Given the choice, where would people in Atlanta prefer to die?
It shouldn't be surprising that the greatest number of people would prefer to die at home. Especially as people age, they become content in their surroundings and find comfort being surrounded by their memories. A recent study by the Kaiser Family Foundation indicates where people have said they would prefer to die, as follows.
Because seniors would overwhelmingly prefer to spend their last days in their own homes, most hospice care is done in the home. As long as there is no specific reason to bring them to a hospital, like pain that can't be managed at home, most seniors are able to die peacefully in their homes.
What can Atlanta caregivers expect from hospice care?
Your loved one will have hospice care providers in Atlanta that consist of a team that is generally made up of a physician, nurse, hospice aide, social worker, chaplain, and/or a bereavement counselor. They will visit the patient and family on a pre-set schedule and may be available for emergency visits. Their job is to help care for your loved one, not to take over. While they will look to the family for guidance, they will also be able to provide many answers as needed. They will always treat your loved one gently and you may find that the patient and family end up looking forward to caretakers' visits.
Hospice home care for seniors in Atlanta
One of the most loving and selfless things you can do for your loved one as their life nears its end is to obtain quality hospice care for them. Seasons is here to make that easy. Browse our reviews of hospice companies in Atlanta and get started on your journey today.