Find more resources in your city!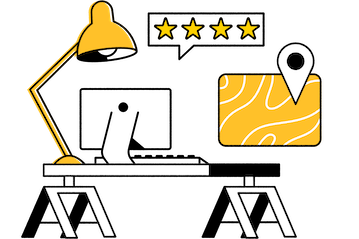 Start Exploring
Should your business be here?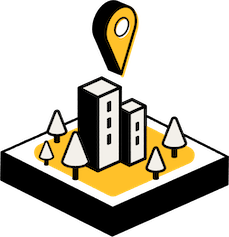 Add your business
What are some hospice statistics that caregivers in Anchorage might want to know?
Hospice care is an increasingly popular option for older adults facing the end of their life. In many cases, this care can take place in their home. In addition to reducing pain, in-home hospice care provides the familiarity of a safe, comfortable place. Data from the Centers for Medicare & Medicaid Services provides more information about hospice care in Alaska.
| | |
| --- | --- |
| | Hospice care in Alaska |
| Total patients In hospice care: | 677 |
| Average days In hospice care: | 47 |
While hospice care is usually said to be for those with six months or less to live, many seniors use hospice care facilities in Anchorage for less time than that. This is because hospice care is more concerned with improving a senior's quality of life than with prolonging it. Treatments for terminal illnesses are often very difficult and take a lot of energy out of the patient. Hospice care allows your older adult to spend the end of their life in less pain and better able to interact with their loved ones.
How many days of care do patients in Anchorage typically receive?
The length of time seniors spend in hospice care varies depending on the disease they have and how far the disease has progressed. Because of the focus on pain management rather than disease treatment, hospice care is for older adults who are more concerned with the remaining quality of their life rather than the length of it. This report provides more information about the length of hospice stay for those with various illnesses.
Anchorage hospice services can help your older adult feel cared for and comfortable during their time. Whether they receive in-home treatment or stay in a hospice facility, high-quality care can improve their experience of their last days as well as the peace of mind of relatives and loved ones. Medication plays a large role in hospice care, primarily medication designed to reduce pain.
How do I find the best hospice care in Anchorage?
Finding Anchorage hospice services requires several different considerations than searching for other forms of medical care. Standard concerns, such as the qualifications of the staff, the cleanliness of a facility, or the emergency procedures for in-home care, are still relevant. However, because the focus of hospice care is on pain management, it is essential to look for a provider who is able to offer dignified, sensitive care. Make sure all providers who interact with your elderly loved one are certified in palliative care.
Looking for hospice companies in Anchorage can be easier if you know where to start. That is why we offer our comprehensive guide to finding hospice care with information about hospice care and the factors to consider in your search.
Hospice home care for seniors in Anchorage
The approaching death of an older loved one is always emotionally difficult. The support of Anchorage hospice services can help your older adult experience comfortable, dignified final days in which they can be with their relatives and loved ones. Seasons can help you in your search by providing free, detailed listings and guides for the hospice providers in your senior's area.