Find more resources in your city!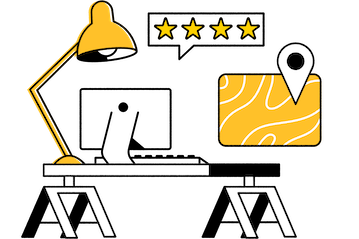 Start Exploring
Should your business be here?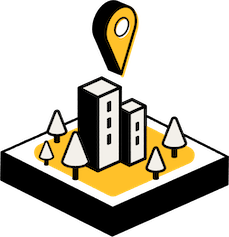 Add your business
What's the most popular Medicare Advantage provider choice for seniors in Youngstown?
One option that might be right for your senior is Medicare Advantage. Also known as Type C, these plans are sold by private insurance companies that are regulated by Medicare. They offer comprehensive coverage, avoiding the need to sign up for Medicare Supplement Plans or even Medicare Part D to get coverage for prescription drugs. The following companies are the most popular Medicare Advantage insurers in Ohio:
Largest Medicare Advantage Plans in Ohio by number of covered seniors
Medica Insurance Company
Humana Insurance Company
Nextblue of North Dakota
Care Improvement Plus South Central.
Sierra Health and Life Insurance Company
If you're not sure whether Medicare Advantage is right for your older loved one, speak with a Medicare broker in Youngstown. They can help you weigh the pros and cons of Medicare Part C. One benefit is that it limits how much your senior will have to pay out of pocket. On the other hand, it also restricts your senior to doctors within the insurer's network, which isn't always convenient.
How familiar are seniors in Youngstown with Medicare plans?
There are a lot of misconceptions about Medicare. For example, not many people know that Medicare isn't a single system and that there are 10 supplement plans available to cover coinsurance and other costs. The following data shows just how much of a foreign concept Medicare is to many seniors:
Recent study shows medicare is a foreign concept
Aren't familiar with Medicare at all.
Thought Medicare was a single unified system.
Know there are multiple components to Medicare.
Researching all there is to know about Medicare by yourself can be very time-consuming. There's so much to know, so why not rely on the knowledge and expertise of an experienced Medicare broker in Youngstown? You'll be able to ask questions and find a plan that is suitable for your older loved one, based on their budget and medical conditions.
Where can I find reliable health insurance and Medicare brokers in Youngstown?
Finding a reliable Youngstown Medicare broker is a process, so don't rush it. Research a broker carefully before deciding to work with them. The first step is making sure they are licensed to operate in Ohio. A quick Google search can usually tell you that. The next step is making sure they have good reviews or can at least provide references that you can follow up on. You should have a chat with the broker and see what their attitude is. Are they friendly and helpful, with your senior's best interests in mind? Or are they trying to pressure you to sign up for a specific plan, especially one you don't need? It's best to work with an independent broker who can provide you with plans from multiple companies instead of a captive agent who only works with one insurer.
Read our comprehensive guide on finding a Medicare broker for more information.
Youngstown's most knowledgeable health insurance and Medicare brokers
A Youngstown Medicare broker can eliminate the confusion that many first-timers to Medicare face. There's no reason for your senior to be unprepared for medical emergencies when there are affordable health insurance options available. Browse Season's free Youngstown Medicare resources to get started with your search for Medicare coverage for your senior.