Find more resources in your city!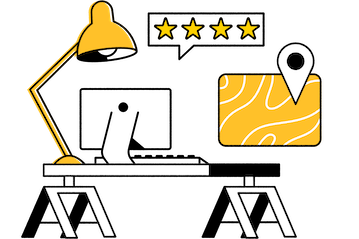 Start Exploring
Should your business be here?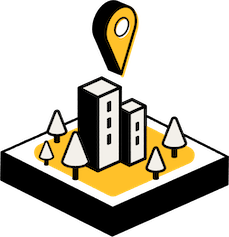 Add your business
What's the most popular Medicare Advantage provider choice for seniors in Yakima?
If you simply rely on your friends and family for advice when choosing a Medicare Advantage provider, you'll probably end up going with the most popular option in the state. And just for reference, a recent survey shows that the most popular Medicare Advantage provider in Yakima is Care Improvement Plus South Central. But should you really take such a simplistic approach when choosing Medicare plans for your senior?
Largest Medicare Advantage Plans in Washington by number of covered seniors
Care Improvement Plus South Central
Kaiser Foundation Health Plan of Washington
United Healthcare Benefits of Texas.
Arcadian Health Plan
Premera Blue Cross
Simply choosing the most popular option in your area without actually researching the details can be detrimental to both you and your senior. You might find that there are hidden fees that you didn't expect, or that many of your senior's medical expenses are not actually covered. Unfortunately, many caregivers simply don't have time to conduct this research while juggling careers, children, and unexpected life events. The good news is that a Medicare broker in Yakima can conduct this research for you — allowing you to make a confident, accurate decision.
What do seniors in Yakima choose as the most common Medicare Supplement Plans?
According to a recent survey, the most common Medicare supplement plan is Plan G. This plan is popular because it covers many aspects of health costs, including those associated with Plan A, Plan B, and Plan C. Plan G is also very similar to Plan D, with the only major differences involving Part B charges.
Working out the best possible option based on your budget can be quite confusing and time-consuming. This is why a Medicare broker in Yakima can be so helpful. Not only can they "crunch the numbers," but they can also draw upon decades of experience in this field to spot issues and gaps in coverage before they cause problems.
Where can I find reliable health insurance and Medicare brokers in Yakima?
It's always a good idea to take a personalized approach, which involves searching for a Medicare broker in Yakima who can provide targeted advice based on your senior's needs. The good news is that there are many free Yakima Medicare resources to help you find a licensed professional nearby. You should make sure your Yakima Medicare broker is fully-licensed before working with them, and you might want to work with someone who has many years of experience. To learn more about this decision-making process, check out our comprehensive guide to choosing a Medicare broker. Once you've chosen a handful of candidates, feel free to meet with them face-to-face.
Yakima's most knowledgeable health insurance and Medicare brokers
Although searching for a Medicare broker can seem like just another task on your long list of caregiving duties, it's one that you should definitely prioritize. Once you connect with a Yakima Medicare broker, you can put that all-important safety net into place and stop worrying about your senior's medical future. Seasons provides a range of free Yakima health insurance resources, so why not get started today?