Find more resources in your city!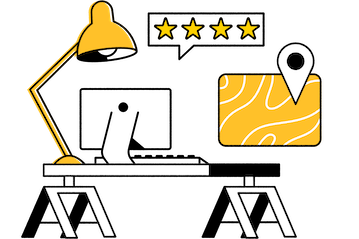 Start Exploring
Should your business be here?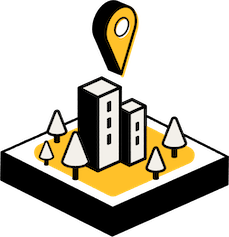 Add your business
What's the most popular Medicare Advantage network choice for seniors in Wichita?
Medicare Advantage plans, also called Plan C, are different from the original Plan A and Plan B offered by Medicare. Medicare Advantage plans are offered by private companies that follow the rules of Medicare. The senior in your life can enjoy the benefits of Medicare along with vision care, dental coverage, and other perks. Here are the top Medicare Advantage network providers a health insurance broker in Wichita can help you find, according to data:
Largest Medicare Advantage Plans in Kansas by number of covered seniors
Unitedhealthcare Insurance Co. Of The River Valley
Coventry Health And Life Insurance Company
Humana Insurance Company
Compbenefits Insurance Company
CHA HMO, Inc.
One of the disadvantages of Medicare Advantage plans is that your older adult will usually be limited to doctors within the specified network. With a regular Medicare A or B Plan, they can go to any hospital. However, the plus side is that there is a yearly limit on out-of-pocket costs. With regular Medicare A and B, there is no yearly limit on how much your parent might pay out of pocket. It's a good idea to talk to a Medicare broker in Wichita, as they will be able to help you choose the best type of Medicare insurance.
How familiar are seniors in Wichita with Medicare plans?
One of the reasons many senior citizens fail to get the right Medicare plan or get a Medicare plan at all is that they are unfamiliar with the Medicare system. A lot of people are entirely unfamiliar with Medicare, and most elderly individuals don't realize that there are multiple components to Medicare. This study shows how Medicare is a foreign concept to many seniors:
Recent study shows medicare is a foreign concept
Aren't familiar with Medicare at all.
Thought Medicare was a single unified system.
Know there are multiple components to Medicare.
Even if your elderly relative insists they can handle their insurance needs on their own, there is a likelihood that the system may be just too confusing for them. A Medicare insurance broker can help them understand the different components of Medicare and the various types of supplement plans available.
Where can I find reliable health insurance and Medicare brokers in Wichita?
Before working with a Wichita Medicare broker, it's essential to research them and make sure they are licensed and have good reviews. You might want to interview several brokers and choose the one that is most understanding of your loved one's needs. If you get the feeling that the broker is aggressively pushing a particular Medicare Advantage plan to make a sale and profit off you, stay away. Look for transparency and honesty, and look for a broker that gives you several options based on your budget and needs, such as prescription drug coverage.
We also recommend reading our comprehensive guide to finding a health insurance broker for help with finding a Wichita Medicare broker.
Wichita's most knowledgeable health insurance and Medicare brokers
Regardless of whether your senior relative is not insured at all or has Medicare insurance but is considering switching to a different plan, talking things over with a qualified Medicare broker in Wichita is the best way to go about it. Our free Wichita Medicare resources will prove invaluable in your search as well.