Find more resources in your city!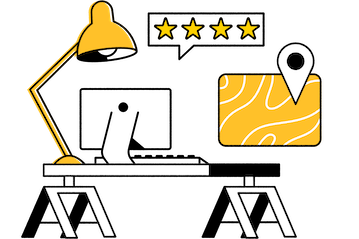 Start Exploring
Should your business be here?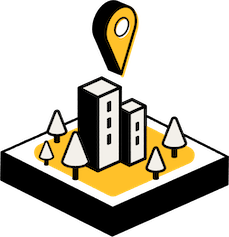 Add your business
What's the most popular Medicare Advantage provider choice for seniors in Wichita Falls?
A popular choice among older Americans is Medicare Advantage, also known as Medicare Part C. It covers all that Medicare does but also provides coverage for dental, vision, and other services. It's important to note that while Medicare Advantage plans are offered by private insurance companies, they are regulated by Medicare. Here are the most popular companies insuring Texans with Medicare Advantage plans:
Largest Medicare Advantage Plans in Texas by number of covered seniors
United Healthcare Benefits of Texas
Sierra Health And Life Insurance Company
Care Improvement Plus South Central
Physicians Health Choice of Texas
Humana Insurance Company
If you don't know whether Medicare Advantage is right for your older adult, speak with a Medicare broker in Wichita Falls. They can help you weigh the pros and cons of Medicare Advantage vs. Original Medicare. For example, while Original Medicare doesn't limit you to in-network doctors as Medicare Advantage does, there is no limit on out-of-pocket costs your senior will pay unless they sign up for an additional Medicare Supplement Plan.
How old are Medicare Supplement policy owners in Wichita Falls?
Most people who have Medicare coverage are over the age of 65. However, while most people don't qualify before that, certain people do. For example, people with ALS or end-stage renal disease may qualify for Medicare before the age of 65. When it comes to Medicare Supplement policy owners, the age distribution is as follows:
Medicare Supplement Plans don't actually cover the costs of healthcare. Instead, they are provided by private companies (regulated by Medicare) and are designed to reduce the extra costs Medicare policy owners have to pay out of pocket, such as coinsurance and deductibles. With 10 different lettered Medicare Supplement Plans available, it's best to talk with a Wichita Falls Medicare broker so they can help you choose the best plan.
Where can I find reliable health insurance and Medicare brokers in Wichita Falls?
It's critical to choose the right plan so your senior is covered. That's why you should work with a Wichita Falls Medicare broker who has extensive experience in the field – in the state of Texas specifically. You should ask them for references and read reviews online to make sure their previous clients are happy with their work. Speak to an independent broker instead of a captive agent, as a captive agent will be limited to one insurer, while an independent broker can bring you plans from multiple companies. Remember, you don't have to work with the first broker you talk to. Speak to several brokers until you find one you feel confident working with.
Our comprehensive guide to finding a Medicare broker will give you more useful information that will help you in your search.
Wichita Falls' most knowledgeable health insurance and Medicare brokers
There's no reason any senior should go uninsured when there are affordable Medicare plans available. If the confusion is preventing you from signing your senior up, a Medicare broker can help. Getting insurance for them will give you peace of mind, knowing they will be covered in an emergency. Browse Seasons' free Wichita Falls Medicare resources today.