Find more resources in your city!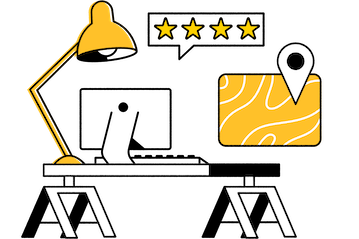 Start Exploring
Should your business be here?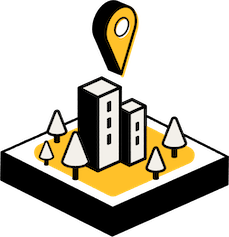 Add your business
What's the most popular Medicare Advantage network choice for seniors in West Palm Beach?
Medicare Advantage Plans always provide the same coverage as Parts A and B of Original Medicare but frequently offer additional perks such as vision and hearing benefits, prescription drug coverage, and lower out-of-pocket costs. In exchange, policyholders are limited to a specific network of healthcare providers and facilities. Here is a list of the most popular Medicare Advantage Plans in Florida:
Largest Medicare Advantage plans in Florida by number of covered seniors
Aetna
Anthem
Florida Blue
Humana
UnitedHealthcare
Of course, Aetna's popularity statewide doesn't automatically make it the correct choice for your loved one. A health insurance broker in West Palm Beach can help your senior understand what would be in-network and if an Advantage Plan would be worthwhile in their specific circumstances. Some seniors are simply better off with Original Medicare.
What should seniors in West Palm Beach know about Medicare?
Most people understand that Medicare is health insurance for seniors, but many don't realize that it is as complex as it is with multiple options and plans. Indeed, clearing up any misunderstandings is one of the best reasons to work with a Medicare broker in West Palm Beach. Here are some of the most common gaps in Medicare knowledge.
Aren't familiar with Medicare at all.
Thought Medicare was a single unified system.
Know there are multiple components to Medicare.
It's easy to say that seniors should know more about Medicare, but be honest: you don't know that much about it either. A Medicare broker in Fort Pierce can explain the system in terms your loved one will understand, empowering them to make an informed choice about their health insurance coverage. A Medicare broker in West Palm Beach will also be able to handle any questions you might have.
Where can I find reliable health insurance and Medicare brokers in West Palm Beach?
Finding a great health insurance broker in West Palm Beach can be more challenging than you might expect, but Seasons can help. Our comprehensive guide to finding a Medicare broker includes everything you need to know to help your beloved senior find the medical coverage they need. For example, did you know that verifying a broker's license is as simple as typing their name into your search engine of choice? We also advise against choosing a West Palm Beach Medicare broker who works for a specific insurance company since an independent agent will be able to present more options. A great Medicare broker in West Palm Beach-Ft. Pierce can even help your loved one compare private insurance options to what's available through Medicare or explore Medicaid if they cannot afford coverage.
West Palm Beach's most knowledgeable health insurance and Medicare brokers
Medicare can be intimidating and emotionally distressing, especially if your senior thinks they can handle everything on their own. Please utilize the free West Palm Beach Medicare resources available on Seasons to find a professional broker who can help your loved one dodge potential pitfalls today. We promise that you will not regret it.