Find more resources in your city!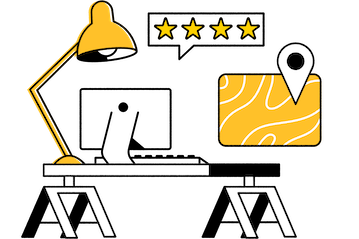 Start Exploring
Should your business be here?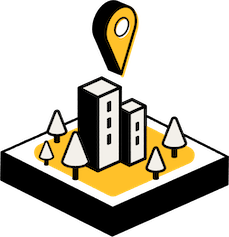 Add your business
What's the most popular Medicare Advantage network choice for seniors in Waco?
One of the most popular programs is Medicare Advantage, also called Medicare Part C. This is usually purchased from a private insurance company and it can give your loved one a variety of benefits they may need. These include Medicare Parts A and B, and additional necessities like dental, vision, and even prescription drug coverage. It's important to understand that when using Plan C, your senior can be limited to providers within a specific network. The good news is that this plan does lower costs out-of-pocket. Here is a list of some of the most popular private insurance companies chosen by residents of Waco:
Largest Medicare Advantage Plans in Texas by number of covered seniors
Unitedhealthcare Benefits Of Texas, Inc.
Sierra Health And Life Insurance Company, Inc.
Care Improvement Plus South Central Insurance Co.
CHA HMO, Inc.
Humana Insurance Company
Although Medicare Part C is a popular program, it might not be what your senior needs. When you work with a Medicare broker in Waco, they can help guide your loved one toward a plan that is right for their needs. This might involve choosing a network with Part C, or choosing to enroll in Original Medicare's Parts A and B. When working carefully with a broker, they can offer additional guidance on prescription drug coverage through Plan D or if Medigap Plan G is something your loved one should consider.
What do seniors in Waco choose as the most common Medicare supplement plans?
There is no one-size-fits-all approach when it comes to getting a Medicare plan for your senior. It's important to note that what other seniors in the area are using may not include everything your loved one needs. That is why it is so important to speak with a Waco Medicare broker. With that information in mind, over 55% of seniors find Plan G to be the most helpful, with a little over 30% using Plan N.
Navigating the different Medicare plans can be confusing for anyone who is new to Medicare. Your senior might need help understanding what plan will cover their specific needs or have them pay as little as possible out-of-pocket. If you and your loved one are still unsure of what route to take, it's important to get the right information from a health insurance broker in Waco.
Where can I find reliable health insurance and Medicare brokers in Waco?
Before doing anything, check to make sure that the Medicare broker in Waco that your senior intends to use has a Texas health insurance license. You can usually find this out with a simple Google search since it is considered publicly available information. Make sure you are seeking someone who is an independent broker rather than a captive agent. That's because an independent broker will give you more options, allowing you and your senior to make a fully informed choice. Avoid anyone who uses high-pressure sales techniques, asks for private banking information, or starts talking about a plan you never asked about.
Our comprehensive guide to finding a health insurance broker can help you get started on finding out on discussing the subject, locating a quality broker with a good reputation, and how you can help your loved one get the coverage they need.
Waco's most knowledgeable health insurance and Medicare brokers
As your loved one's caregiver, you want to ensure that they are always well-taken care of and have healthcare that will respect and accommodate their needs, at every stage of life. By utilizing our free Waco health insurance resources, you can begin your search on the right foot and help your loved one get the coverage they need. Begin searching for a Waco Medicare broker today with help from Seasons.