Find more resources in your city!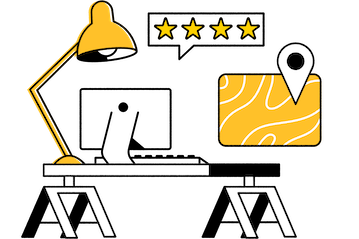 Start Exploring
Should your business be here?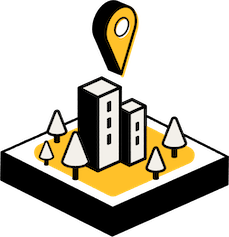 Add your business
What's the most popular Medicare Advantage network choice for seniors in the Twin Cities?
Many seniors choose Medicare Parts A, B, and D, which cover hospital, medical, and prescription expenses. However, an increasingly popular choice is Medicare Part C, or a Medicare Advantage Plan. Medicare Advantage Plans are administered by health insurance companies and cover more options than Original Medicare. A qualified Medicare broker in Minneapolis can help you decide which plan is best for your loved one. The most common Minnesota health insurance providers of Medicare Advantage Plans are listed below.
Largest Medicare Advantage plans in Minnesota by number of covered seniors
Blue Cross and Blue Shield of Minnesota
HealthPartners
Humana
Medica
UCare
Advantage Plans have the benefit of covering things like vision, hearing, dental, and even fitness programs. However, users are limited to in-network providers. A Twin Cities Medicare broker can help you and your senior determine which health insurance company will cover their current and potential future providers. A Medicare broker in St. Paul has this information already so you don't need to spend hours calling providers to try to find out who covers what.
How familiar are seniors in the Twin Cities with Medicare plans?
It's definitely to each senior's advantage to compare available plans annually, and you would think that the majority of them do. Unfortunately, as the table below shows, fewer than half of the seniors in the country do so. With the help of a specialized Twin Cities Medicare broker, you and your senior can check each year to make sure you are aware of any new, more advantageous plans available in your area.
Medicare is constantly improving its offerings. One example is that what used to be Plan F Medigap coverage has been replaced by Plan G Medigap coverage. Medigap Plan G is the most popular plan to come along so far. It covers almost all the gaps in Medicare, including copayments, coinsurance, and even foreign travel emergencies. A reputable St. Paul Medicare broker will be able to look at your senior's needs and help them find the best plans.
Where can I find reliable health insurance and Medicare brokers in the Twin Cities?
The best way to find a health insurance broker in the Twin Cities is to look through our listings and reviews. Seasons is dedicated to providing the best resources, including our comprehensive guide to finding a Medicare broker. This guide covers how to find a Medicare broker, when to seek their services, and other in-depth related topics.
When you're seeking a Minneapolis Medicare broker, make sure they are an independent broker so their only agenda is to find what is best for your senior. Also, make sure they have a health insurance license in Minnesota. This can be done with a simple Google search. Finally, if you feel pressured to choose a particular product or to give out banking information, walk away and find a more reputable Medicare broker.
The Twin Cities' most knowledgeable health insurance and Medicare brokers
Working with a reliable Medicare broker in the Twin Cities gives you the opportunity to bypass all the confusing details of the Medicare program and focus directly on what your loved one needs. It also gives you more quality time to spend with your senior relative rather than digging through medical insurance information. Use our free Twin Cities Medicare resources today to find the right Medicare broker for your loved one.