Find more resources in your city!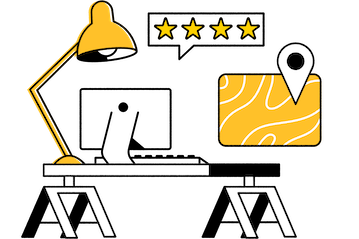 Start Exploring
Should your business be here?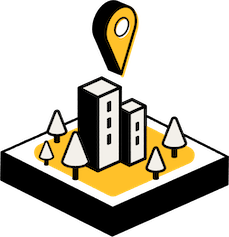 Add your business
What's the most popular Medicare Advantage provider choice for seniors in the Tri-Cities?
Many seniors opt for Medicare Advantage, also known as Medicare Type C. Medicare Type C plans are offered by private insurance companies, but they comply with all the rules of Medicare and cover all that Original Medicare does. In addition, they usually offer additional perks, like dental and vision coverage. The following are the most popular Medicare Advantage plans in Tennessee:
Largest Medicare Advantage Plans in Tennessee by number of covered seniors
Cariten Health Plan
BlueCross BlueShield of Tennessee
United Healthcare of Wisconsin
Healthspring Life & Health Insurance Company
United Healthcare Plan of The River Valley
A Medicare broker in the Tri-Cities can help you compare different Medicare Advantage plans. Furthermore, they can help you decide whether Medicare or Medicare Advantage is better suited for your older loved one. Each one has pros and cons. For example, Medicare Advantage has a yearly limit on out-of-pocket costs, and you may pay a lower premium. On the other hand, your senior will be limited to visiting in-network doctors, a restriction that Medicare does not have.
What kind of coverage do seniors in the Tri-Cities and beyond have?
A lot of seniors are opting to sign up for Medicare but also for private insurance plans to supplement their Medicare coverage. Medicare Supplement Plans, also known as Medigap, are offered by private companies but are regulated by Medicare. They don't cover actual treatment costs but instead reduce or cover coinsurance, deductibles, and excess charges. Following are how many seniors have private and/or public health insurance, according to census data:
Speak with a Medicare broker in the Tri-Cities if your older loved one is worried about paying out-of-pocket costs. Many seniors in Kingsport, TN, Bristol, TN, or Johnson City, TN, end up paying a lot of money on coinsurance and deductibles, but much of that can be avoided by signing up for a Medigap plan.
Where can I find reliable health insurance and Medicare brokers in the Tri-Cities?
A Tri-Cities Medicare broker can clear up common misunderstandings about Medicare and help you navigate the complexities of the system. Choose a broker who is properly licensed and qualified to operate in the state. A Google search will usually reveal that information. Next, check online reviews and ask for references so you can hear from previous clients how the broker has helped them. Note that there is a difference between an independent broker, who can present you with plans from numerous companies, and a captive agent, who is usually limited to one insurer and doesn't offer the flexibility that an independent broker does. Finally, speak with several brokers before deciding to work with any specific one.
Read our comprehensive guide to finding a Medicare broker for more information on what to look for.
The Tri-Cities' most knowledgeable health insurance and Medicare brokers
There's no reason for any senior citizen to go uninsured when Medicare is an affordable option. If the only obstacle is that you don't know where to start, let a Tri-Cities Medicare broker help you out. Seasons is here to help you find a broker with our free Tri-Cities Medicare resources.