Find more resources in your city!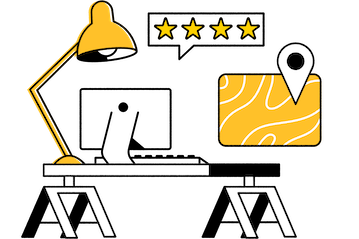 Start Exploring
Should your business be here?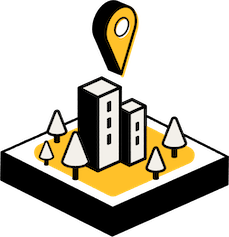 Add your business
What's the most popular Medicare Advantage network choice for seniors in Tampa?
Medicare Advantage, also known as Part C, is one type of health insurance plan offered through private companies that have been approved by Medicare. It is a popular option because it combines the two components of original Medicare, which are Part A (hospital insurance) and Part B (medical insurance). But unlike original Medicare, Part C often also includes Medicare Part D (prescription drug coverage) along with other benefits like services for hearing, vision, and dental. The following are the most popular Medicare Advantage plans in Florida:
Largest Medicare Advantage plans in Florida by number of covered seniors
Aetna
Anthem
Florida Blue
Humana
UnitedHealthcare
While examining the most popular plans in your state is a great starting point when reviewing Medicare Advantage plans, you'll want to conduct more thorough research to help your senior find the right plan, whether it is a Medicare plan or another type of health insurance coverage. If you are in Sarasota, you might benefit from working with a qualified health insurance broker in Sarasota. Or you might consider a health insurance broker in Tampa-St. Pete if this is your chosen area. For insight into specific Medicare plans like Medicare Advantage, working with a Tampa Medicare broker might be your best bet.
How many Medicare users in Tampa compare their Medicare plans each year?
When helping your senior explore health insurance options, it's important to compare plans to find the best prices and benefits in your area. If you're searching for Medicare coverage, you'll want to explore all options, including Medicare Supplement plans, which pay for some costs that are not covered by original Medicare. Medicare Supplement plans, also known as Medigap, are popular options for Medicare policy owners. The following stats break down the popularity of Medicare Supplement plans by age:
Understanding Medigap can go a long way in helping you make informed decisions when comparing Medicare plans with your senior. While original Medicare covers inpatient hospital stays, hospice care, home health care, and some doctors' services, it doesn't cover routine dental care, hearing aids, and some out-of-pocket expenses. Opting for a Medigap plan like Plan G helps you cover expenses like original Medicare deductibles, copays, and coinsurance. You can learn more about Medigap plans by speaking with a Medicare broker in Tampa.
Where can I find reliable health insurance and Medicare brokers in Tampa?
If your loved one is eager to manage the process of searching for and securing their health insurance independently, Seasons is a great place to look for assistance. Depending on your location, you can use our resources to find a health insurance broker in Tampa, a health insurance broker in Sarasota, or a health insurance broker in St. Petersburg. If your loved one wants specific Medicare assistance, you can find a qualified Tampa Medicare broker. We're also happy to offer our comprehensive guide to locating a health insurance broker or Medicare broker that provides in-depth insight into finding a reliable broker and securing coverage that your loved one needs.
It's a good idea to make sure that the health insurance broker in Tampa-St. Pete that your senior plans to use is qualified to help. You can get this done by conducting a quick Google search to ensure they have a Florida health insurance license. Also, confirm that the broker is independent instead of a captive agent since independent brokers will provide more options. You don't want your loved one to be taken advantage of, so walk away from any broker who uses pressure tactics, mentions plans you haven't asked about, or asks for your senior's private banking details.
Tampa's most knowledgeable health insurance and Medicare brokers
Helping your loved one gain access to quality healthcare that addresses their mental and physical needs is likely your goal as a caregiver. We hope to support your efforts by offering free Tampa Medicare resources. Seasons also aims to simplify the process of finding a Medicare broker in Tampa who is both knowledgeable and compassionate. We understand the importance of helping your loved one get the health care assistance they deserve. Explore our resources and enhance your senior's life today.