Find more resources in your city!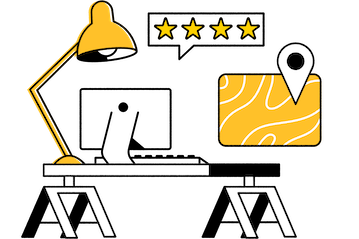 Start Exploring
Should your business be here?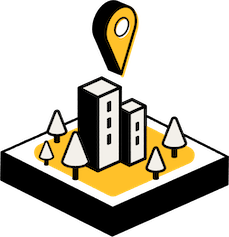 Add your business
What's the most popular Medicare Advantage network choice for seniors in St. Louis?
Medicare Advantage (Part C) plans act similarly to original Medicare in that they combine Part A (hospital insurance) and Part B (medical insurance). A major difference, however, is that they sometimes include Part D (prescription drug coverage) as well as additional benefits that aren't incorporated into original Medicare like fitness programs or dental, hearing, or vision services. Medicare Advantage plans are managed by private companies that have been approved by Medicare. Here are the most popular Medicare Advantage plans in Missouri:
Largest Medicare Advantage plans in Missouri by number of covered seniors
Aetna
Anthem
Essence
Humana
UnitedHealthcare
While having an idea of which Medicare Advantage plans are most popular can give you insight into available options, there are many more considerations to make before choosing a plan. You might even want to go over the pros and cons of going with a Medicare Advantage plan over an original Medicare plan. A Medicare broker in St. Louis can help you and your loved one make these tough decisions.
How old are Medicare supplement policy owners in St. Louis?
Individuals who purchase Medicare Supplement Plans, also known as Medigap plans, are generally over the age of 65, though some with long-term disabilities might be younger. A very popular Medigap plan is known as Medicare Supplement Plan G, which is designed to fill the gap between the beneficiary's financial responsibility and what original Medicare pays. In other words, this plan pays for the out-of-pocket expenses that would normally fall in your senior's lap. This type of plan can be an important asset for older adults since, based on an analysis presented by the Kaiser Family Foundation, out-of-pocket costs for traditional Medicare beneficiaries can reach into the thousands.
Medicare Supplemental Plans are designed to help lighten the load of expenses like copayments, coinsurance, and deductibles for policy owners of all ages. Similar to Medicare Advantage, Medigap plans are offered through private companies. However, they differ in that Medicare Advantage plans take the place of original Medicare while Medigap plans supplement original Medicare coverage. This can be a lot of information for you and your senior to sort out, which is why working with a St. Louis Medicare broker can make a big difference.
Where can I find reliable health insurance and Medicare brokers in St. Louis?
Seasons is a great resource for finding a health insurance broker in St. Louis, particularly for your loved one who enjoys managing their insurance needs independently. As a caregiver, you can explore with your senior our comprehensive guide to locating a health insurance or Medicare broker. This valuable guide offers insight into finding a qualified broker, learning more about health insurance and Medicare coverage, and ultimately pinpointing the best insurance options for your senior.
Before selecting a Medicare broker in St. Louis, it's important to make sure they have a proper license. Fortunately, this information is easy to find with a Google search. Locating an independent broker as opposed to a captive agent is also an important step in the process. Working alongside an independent broker gives you access to more options. If you feel pressured to make any decisions by a broker, step away from them. You shouldn't feel obligated to talk about plans that you haven't previously asked about, and your broker should never ask for your senior's private banking details.
St. Louis's most knowledgeable health insurance and Medicare brokers
Your loved one deserves access to health care that aligns with their mental, physical, and emotional needs. As a caregiver, there's no doubt that you want to do your best to help them find the best care options possible. At Seasons, we offer fantastic free St. Louis health insurance resources to help you and your senior get on the right track. We want to simplify the process of finding a trustworthy health insurance broker in St. Louis. Start your search by exploring our resources today.