Find more resources in your city!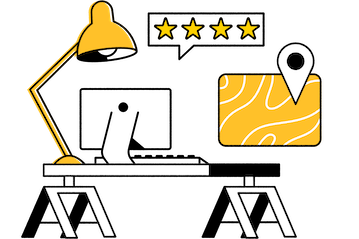 Start Exploring
Should your business be here?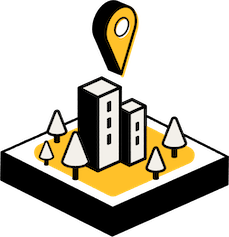 Add your business
What's the most popular Medicare Advantage provider choice for seniors in Sioux Falls?
One of the most popular health insurance options for seniors is Original Medicare, which constitutes Part A (hospital insurance) and Part B (medical insurance). Medicare Advantage (Part C) is offered through private insurance companies and combines Original Medicare with Part D (prescription drug coverage) along with other coverage options like dental, hearing, vision, and health and wellness programs. The following information from the CMS highlights the most popular Medicare Advantage plans in South Dakota:
Largest Medicare Advantage Plans in South Dakota by number of covered seniors
Medica Insurance Company
Humana Insurance Company
Care Improvement Plus South Central
Coventry Health And Life Insurance Company
Sierra Health And Life Insurance Company
One of the best reasons to enlist the help of a Sioux Falls Medicare broker is their ability to sort through all of the plans available in the area. They are skilled at helping individuals like your senior pinpoint the right one for them. Whether they're looking into Original Medicare, Medicare Advantage, or a private plan, a Medicare broker in Sioux Falls can bring clarity to an otherwise tedious search.
How familiar are seniors in Sioux Falls with Medicare plans?
While most people have heard the word Medicare and know of its association with older adults, they may not be totally familiar with this health insurance option. Even some seniors are unclear about the specifics of Medicare. The following Medicare survey takes a closer look at the familiarity (or lack thereof) people have with Medicare:
Recent study shows medicare is a foreign concept
Aren't familiar with Medicare at all.
Thought Medicare was a single unified system.
Know there are multiple components to Medicare.
Among the many aspects of Medicare that many people are often unfamiliar with is its Medicare supplemental plan (also known as Medigap). Medigap plans like Plan G are used to pay for some out-of-pocket expenses that Original Medicare typically does not cover. These costs might include a deductible, coinsurance, and copayments. While many Medicare beneficiaries purchase Medigap policies, there's no guarantee that it's right for your older loved one. A great way to find out is by working with a Sioux Falls Medicare broker.
Where can I find reliable health insurance and Medicare brokers in Sioux Falls?
You can begin your search for the right health insurance broker in Sioux Falls by asking people you know and trust if they have recommendations for qualified brokers in the area. You can also check for brokers with the best online reviews. This can give you a list of prospects to explore. It's important to make sure that the Medicare broker in Sioux Falls you're considering has a South Dakota health insurance license. You can check for this broker information with a quick Google search.
As you start reaching out to prospects, don't hesitate to ask them for references. Also, find out if they're a captive agent or independent broker. It's best that your older loved one works with an independent broker since they're able to provide more health insurance options. If you encounter a broker who asks for your senior's banking information or tries to pressure them into selecting a specific plan, be sure to discontinue your relationship.
For more information about conducting a broker search, read our comprehensive guide to finding a Medicare broker.
Sioux Falls' most knowledgeable health insurance and Medicare brokers
Helping your older loved one locate a trustworthy health insurance broker in Sioux Falls, Aberdeen, or Brookings could make the difference in their ability to receive the top-notch health care they need. Allow us to guide your search for a great broker by reviewing our free Sioux Falls Medicare resources today.