Find more resources in your city!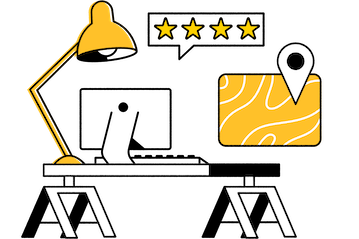 Start Exploring
Should your business be here?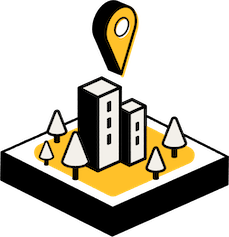 Add your business
What's the most popular Medicare Advantage network choice for seniors in Scranton?
There are numerous Medicare Advantage network choices available to senior citizens in Scranton, Wilkes-Barre, and Hazleton. Figuring out which one is appropriate for your loved one, based on their budget and medical needs, can be challenging without the help of a health insurance broker in Scranton. Here are the most popular Medicare Advantage providers in the state, according to CMS data:
Largest Medicare Advantage Plans in Pennsylvania by number of covered seniors
Aetna Health Inc. (PA)
UPMC Health Plan, Inc.
Highmark Senior Health Company
Aetna Life Insurance Company
Healthassurance Pennsylvania, Inc.
A Medicare broker in Scranton can help you understand the differences in coverage and price between all those providers, giving you clarity on which one is best suited for the senior in your life. They can also explain the differences between Medicare and Medicare Advantage plans and how Medicare Advantage coverage might be better for your loved one. Medicare Advantage is also known as Plan C, giving you access to the benefits of Plan A and B as well as dental, vision, and prescription drug coverage.
What do seniors in Scranton choose as the most common Medicare supplement plans?
If you have decided to get a Medicare supplement plan, which one should you choose? There are so many plans available, such as Plan G, Plan K, Plan N, and others. Data shows the following breakdown of the most common Medicare supplement plans for older adults in the United States:
Plans G and N, for example, cover 100% of Part A hospice care coinsurance and skilled nursing facility care coinsurance. Plan K, on the other hand, only covers 50% of those coinsurance payments, according to Medicare.gov. Speaking with a Medicare broker in Scranton and explaining your older adult's needs will help you figure out which supplemental plan they need.
Where can I find reliable health insurance and Medicare brokers in Scranton?
Using a qualified Scranton Medicare broker will speed up the process of finding Medicare insurance. Doing it yourself can take a long time, as you need to go over the specific coverage benefits of each plan and figure out how they will apply to your senior's life. A Scranton Medicare broker, on the other hand, can select a few plans or providers best for you. Use Google to make sure the broker is fully licensed, and then ask them questions about coverage options. The right broker won't push you in any direction or aggressively market a specific plan or network provider. Instead, they will be upfront and transparent about which plans suit your loved one best.
Also, check out our comprehensive guide to finding a health insurance broker.
Scranton's most knowledgeable health insurance and Medicare brokers
As a caregiver, it's your responsibility to ensure the senior in your life will be covered in the case of an emergency and will be able to afford routine medical treatments that will improve their quality of life in their golden years. Get started by browsing our free Scranton Medicare resources.