Find more resources in your city!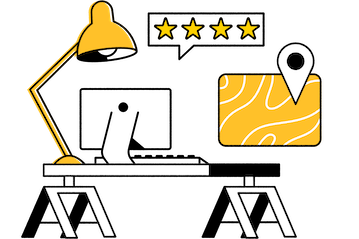 Start Exploring
Should your business be here?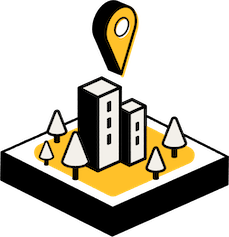 Add your business
What's the most popular Medicare Advantage provider choice for seniors in Santa Barbara?
Seniors who are looking for different plans can choose from several different options. However, it can be difficult to know what type of coverage is needed. For example, Medicare Part A is hospital insurance, whereas Part B is medical insurance, but these often do not cover everything necessary, causing many elderly individuals to seek out additional plans. Seniors who are using a Medicare broker in Santa Barbara can select from a variety of plans that are common for where they live. Here are the top five plans, according to a recent study:
Largest Medicare Advantage Plans in California by number of covered seniors
Kaiser Foundation Health Plan
United Health Care of California
Scan Health Plan
Blue Cross of California
California Physicians' Service
While you want your older loved one to have all the coverage necessary, you also don't want them to pay for more than they need. By working with a Santa Barbara Medicare broker, you can get a plan that will focus on the benefits your senior needs while minimizing out-of-pocket costs. A broker might suggest adding on Plan D to help with the prescription costs, or Medigap, also called Plan G, to cover the cost of copayments and deductibles.
How many Medicare users in Santa Barbara compare their Medicare plans each year?
Although it may seem like a hassle to compare plans, doing so allows you and your older loved one to understand how much usage they are getting out of their current plan. When your senior works with a health insurance broker in Santa Barbara and compares their plan, they can save money. Recent data shows the number of Medicare users who are comparing their plans annually with those who do not:
You want to make sure that your family member is getting everything they need out of their Medicare plan, especially if they have growing medical needs or a sudden change that will require more frequent trips to the doctor. Working with a Medicare broker in Santa Barbara gives them a chance to see what they currently have and what other options they could utilize if need be.
Where can I find reliable health insurance and Medicare brokers in Santa Barbara?
Your older loved one may be able to handle their health insurance needs on their own. If that is the case, we have a comprehensive guide to finding a Medicare broker that can assist your family member on how to find a reputable broker so that they can get the coverage they need.
When searching for a Santa Barbara Medicare broker, do a simple Google search to make sure they have a California health insurance license. Keep in mind it is better to work with an independent broker than a captive agent since you'll have more options being offered. You should avoid anyone who uses high-pressure tactics to sell insurance to your or your older loved one, or who talks about plans you did not ask for.
Santa Barbara's most knowledgeable health insurance and Medicare brokers
One of the most important parts of being a caregiver is making sure your senior loved one has everything they need to stay safe and healthy. We have free Santa Barbara Medicare resources that can help you in your search. Take a look today, and see how you can help your senior get connected with a health insurance broker in the Santa Barbara, Santa Maria, or San Luis Obispo areas.