Find more resources in your city!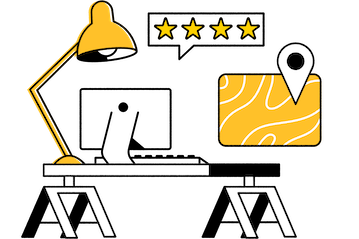 Start Exploring
Should your business be here?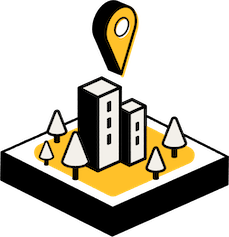 Add your business
What's the most popular Medicare Advantage network choice for seniors in San Diego?
Medicare Advantage Plans are private insurance products offered to seniors that provide at least the same coverage as Medicare Part A (Hospital Insurance) and Part B (Medical Insurance). Most Advantage Plans offer additional benefits such as vision, hearing, and dental insurance; prescription drug coverage; or lower out-of-pocket costs. However, Advantage Plans also compel seniors to use in-network healthcare providers to take advantage of their benefits. Here are the most popular Advantage Plans in California:
Largest Medicare Advantage plans in California by number of covered seniors
Blue Shield of California
Centene
Kaiser Permanente
SCAN Health Plan
UnitedHealthcare
Since Advantage Plans require seniors to stay in a network of healthcare providers, they tend to make the most sense when your loved one's doctors are in the network or if they were contemplating changing doctors anyway. A health insurance broker in San Diego can help the senior in your life consider the pros and cons of choosing an Advantage Plan over Original Medicare.
What are some facts that seniors in San Diego should know?
Medicare occupies an interesting space in the public consciousness as most people know what it is without knowing the details of how it works. Luckily, a licensed health insurance broker in San Diego can clear up any confusion you or your loved one may have. You might want to start with the common Medicare misconceptions below:
Frequently misunderstood Medicare facts
Did not know that Medicare covers COVID tests and treatments.
Mistakenly believe that Medicare covers long-term health care.
Did not know that Medicare premiums vary.
One of the most eye-opening statistics above is that more than half of seniors aren't aware that Medicare premiums vary. Shopping around can be a great way for your loved one to find the coverage they need at a price they can afford, and a San Diego Medicare broker can assist them as they compare plans.
Where can I find reliable health insurance and Medicare brokers in San Diego?
If you aren't sure what to look for in a Medicare broker in San Diego, there's no need to worry. Our comprehensive guide to finding health insurance brokers covers everything from how to discuss Medicare with your loved one to what types of plans you should be looking at. Furthermore, we share great tips for choosing a San Diego Medicare broker. For example, you'll want to work with an independent broker because employees of specific insurance companies may have a financial incentive to recommend certain products over others. Likewise, there's nothing wrong with looking for a different broker if yours is acting too salesy or clashes with your loved one's personality. If anything other than your loved one's best interests is motivating a broker, it's time to move on.
San Diego's most knowledgeable health insurance and Medicare brokers
Researching Medicare brokers and plans on your own can feel overwhelming, especially if your loved one doesn't think they need your help. Seasons provides free San Diego Medicare resources to help you find an expert who can guide your senior well, so please use them to equip your loved one with the health insurance coverage they deserve. It could be one of the most important things you do for your senior.