Find more resources in your city!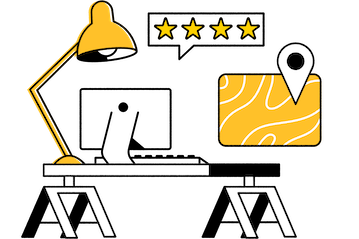 Start Exploring
Should your business be here?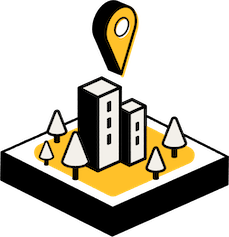 Add your business
What's the most popular Medicare Advantage network choice for seniors in Sacramento?
A health insurance broker in Sacramento can help you figure out both the most popular choices for seniors in the area and the specific types of Medicare Advantage plans (also called Medicare Part C) that are a good fit for your loved one. For example, your Sacramento Medicare broker could help you explore plans from each of the five most popular providers in California, as shown below.
Largest Medicare Advantage plans in California by number of covered seniors
Blue Shield of California
Centene
Kaiser Permanente
SCAN Health Plan
UnitedHealthcare
Your loved one may or may not even need a Medicare Advantage Plan. They may be able to get by with just Original Medicare (Parts A and B) or they might need something like Part D or Medigap coverage to help with prescription drug costs. Your Medicare broker in Sacramento can help you explore each of these options and figure out which one is going to be the best fit for your senior.
What do seniors in Sacramento choose as The most common Medicare supplement plans?
As you work to zero in on the best plan option for the older adult in your life, it can be useful to look at what other seniors in the area are using. With that in mind, take a look at the following data, which shows The most common Medicare supplement plans for 2021.
Remember that just because these are the most popular Medicare Supplement plans doesn't necessarily mean that they're going to be the best solution for your loved one. A Stockton Medicare broker can help you compare your senior's healthcare needs against each of these plans so that you get a better sense of whether any of them could be a good fit for their goals. For example, they can help you figure out whether Original Medicare will be enough for your loved one or if they need a more comprehensive Medicare Advantage plan to reach their goals.
Where can I find reliable health insurance and Medicare brokers in Sacramento?
Making a Medicare decision can be a really time-consuming process when you don't use a health insurance broker in Modesto. You'll have to analyze every plan that's available from each provider and have an in-depth understanding of every health care need that your loved one has. That's a lot to have to figure out on your own.
It's why working with a Modesto Medicare broker can be so effective. Doing so could be the key to finding the best plan for the senior in your life. To help with the process, Seasons has put together a comprehensive guide to choosing a Medicare broker. You can use this guide to get the information you need to pick the right Medicare broker for your specific goals.
Sacramento's most knowledgeable health insurance and Medicare brokers
Connecting with an experienced health insurance broker in Stockton can make it much easier for you to sift through the complicated Medicare system and make a more informed decision about the plan your loved one will receive. Whether they need coverage for prescription drugs through Medicare Part D or supplementary insurance for services like dental and vision through Medicare Part C, a broker can help you find the right plans for your goals. Take advantage of the free Sacramento health insurance resources on Seasons to learn more about how you can find the right Medicare broker in Sacramento and benefit from working with them.