Find more resources in your city!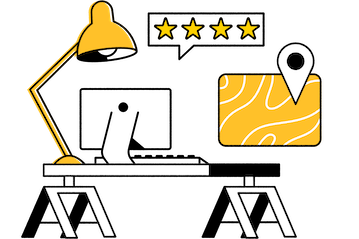 Start Exploring
Should your business be here?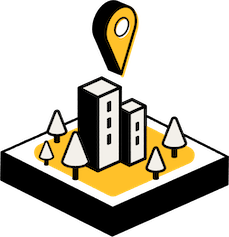 Add your business
What's the most popular Medicare Advantage provider choice for seniors in Rochester?
One decision that a health insurance broker in Rochester can help you figure out is which Medicare Advantage plan is right for your older loved one. As you'll see below, there are many different Part C plans to choose from in Minnesota. Some of these may be a much better fit for your senior than others.
Largest Medicare Advantage Plans in Minnesota by number of covered seniors
Blue Cross Blue Shield of Minnesota, Inc.
Ucare Minnesota
Humana Insurance Company
Medica Health Plans
HealthPartners
With a Medicare broker in Rochester, Mason City, or Austin, your senior will receive an expert's insights into the plans that may be right for them. Their broker can walk them through all of their options, explain the pros and cons of each, and then help them land on a final decision that gives them as much of what they want as possible for the price they can afford.
What kind of coverage do seniors in Rochester and beyond have?
Another decision that a Rochester Medicare broker can help you with is whether or not it makes sense to add a private health insurance plan to your senior's coverage through Medicare. This is typically done through a Medicare Advantage (Part C) plan. As you'll see below, private health plans like these are utilized by a large portion of the senior population.
Working with a Rochester Medicare broker will help your family zero in on the specific insurance options that are best for its goals. That may or may not mean adding a private Medicare Part C plan to your senior's existing coverage. But regardless of the decision that you ultimately make, if you work with a broker, you'll know that you have considered every angle of it before reaching a conclusion.
Where can I find reliable health insurance and Medicare brokers in Rochester?
Finding a Medicare broker is easiest to do online. You can start with the resources on this page and then visit each provider's website. This is where you can learn about important factors like their qualifications, how long they've been doing this, and what kind of pricing options they have available. It will also be helpful to look at online reviews to get a better sense of what other people have to say about the broker.
Then, you can conclude with in-person interviews to gather the final pieces of intangible information you need to make a decision. We've also put together this comprehensive guide to finding a Medicare broker that you can use to find more detailed guidance through this process.
Rochester's most knowledgeable health insurance and Medicare brokers
Your senior has spent their life preparing to enjoy their golden years. Now that they're here, they need to stay healthy to do it. Working with a Medicare broker may help your senior achieve that in the long run by helping them find health insurance that satisfies as many of their needs and preferences as possible. You can take a closer look at the free Rochester Medicare resources that Seasons has compiled on this page when you're ready to learn more.