Find more resources in your city!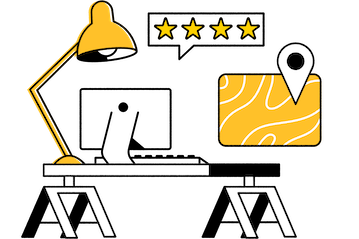 Start Exploring
Should your business be here?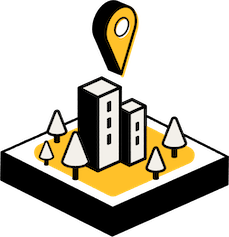 Add your business
What's the most popular Medicare Advantage network choice for seniors in Richmond?
Medicare Advantage Plans are available from private insurers under Part C and provide the same hospital and medical coverage as Parts A and B, plus additional benefits that may include lower costs, vision and dental insurance, or prescription drug coverage. However, seniors enrolled in a Medicare Advantage Plan must stick to a network of healthcare providers instead of choosing anyone who accepts Medicare. Here are five of the most popular providers of Medicare Advantage Plans in Virginia:
Largest Medicare Advantage Plans in Virginia by number of covered seniors
UnitedHealthcare
Humana Insurance Company
Healthkeepers, Inc.
Humana Wi Health Organization Insurance Corp
Aetna Life Insurance Company
Health insurance is not a majority rules situation, so your loved one shouldn't choose a plan based on what's popular, but instead on which plan best addresses their specific needs. If your senior loves their current doctors, a Medicare broker in Richmond can help them find a Medicare Advantage Plan where their team would be considered in-network. Alternatively, it might be possible to craft a better plan by combining Basic Medicare with Part D prescription drug coverage.
What kind of coverage do seniors in Richmond and beyond have?
Some adults assume that they will go on Medicare at age 65 and never think about health insurance again, but most seniors find that it's more complicated than that. Part C Medicare Advantage Plans, Medigap Plans, and Part D all involve private insurers in some capacity, while even Original Medicare can be combined with other forms of insurance. The following census data reveals how many seniors combine private and public health insurance:
Combining public and private insurance adds an extra layer of complexity though, making it even more important to work with a knowledgeable Richmond Medicare broker. A great insurance agent will be able to help your loved one compare the benefits of all Medicare plans to private insurance available through an employer, Medicaid, and policies sold on the open market.
Where can I find reliable health insurance and Medicare brokers in Richmond?
Locating a fantastic Medicare broker in Richmond or a nearby city such as Petersburg begins by doing a little research. Typing an agent's name into your favorite search engine can help you verify their credentials and employer. Verifying their employer is important because an independent health insurance broker in Richmond will be able to offer more options with less bias than a captured agent hired to sell a particular company's plans. Once you've narrowed down your options a little, you should interview the best candidates to measure their communication skills and ability to answer Medicare questions. Anybody who pushes plans you and your senior have expressed zero interest in is out. Our comprehensive guide to choosing a health insurance broker includes further information on what questions you should ask and what answers to look for.
Richmond's most knowledgeable health insurance and Medicare brokers
Health insurance might not top the list of things that your older adult wishes to discuss, but discussing it is important if you want them to have coverage that meets their needs at a price they can afford. A certified Richmond Medicare broker can help your senior choose the right plan. The free Richmond health insurance resources available on Seasons make it easy to find an agent, so what're you waiting for?