Find more resources in your city!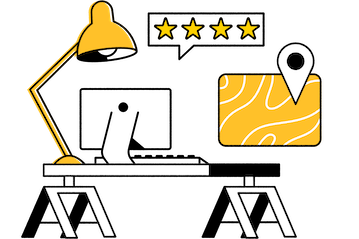 Start Exploring
Should your business be here?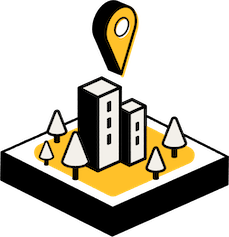 Add your business
What's the most popular Medicare Advantage network choice for seniors in Pittsburgh?
Medicare Advantage (Part C) expands upon Original Medicare (Parts A and B) by offering additional coverage for things like vision and dental services. If you want these types of auxiliary services to be in your senior's healthcare plan, then Part C could be the right solution for them, but it also comes with limitations on the network of providers you can use. With that in mind, here are the top Medicare Advantage networks in Pennsylvania.
Largest Medicare Advantage plans in Pennsylvania by number of covered seniors
Aetna
Geisinger Health Plan
Highmark
Independence Blue Cross
UPMC Health Plan
Just because these networks are the most common doesn't necessarily mean that they're the best fit for your loved one. A health insurance broker in Pittsburgh can help you figure out whether a Medicare Advantage plan from one of these providers is a good fit or if something like Original Medicare with Part D coverage for prescription drugs could be a better alternative.
How much should seniors in Pittsburgh and across the country expect to spend out-of-pocket each year?
As you look into the Medicare options that are available to your loved one, it's a good idea to get a sense of how much their health costs will be out-of-pocket. This may impact the decisions you make with a Medicare broker in Pittsburgh as well. So with that in mind, take a look at the average out-of-pocket expenses for traditional Medicare beneficiaries.
A Medicare broker in Pittsburgh may be able to help you find a plan for your loved one that brings down these out-of-pocket costs in exchange for a slighter higher monthly premium. This could help your senior get the care that they need without breaking their health budget. It's another reason why connecting with a Pittsburgh Medicare broker can be so helpful.
Where can I find reliable health insurance and Medicare brokers in Pittsburgh?
The reason that working with a Pittsburgh Medicare broker is effective is that Medicare is an extremely complicated system. It's full of many different plan options, each of which has its own unique coverage scheme. To fully understand which plan is going to give your loved one the best life, you'd have to research both the plans and they cover while considering your senior's healthcare needs moving forward. A Medicare broker will help you navigate your options. They're experts who can help you make a smarter decision about the plan you pick.
If you think that working with a health insurance broker is right for you, then take a look at our comprehensive guide to finding a Medicare broker in your area. It includes all of the information that you need to find the right broker for your goals.
Pittsburgh's most knowledgeable health insurance and Medicare brokers
If you're interested in connecting with a Medicare broker in the Pittsburgh area, our free Pittsburgh Medicare resources will get you started. Seasons has compiled all of the information that you need to find the top local professional for your loved one's health insurance goals so that you can spend more time with them and less on having to figure out their health insurance coverage.