Find more resources in your city!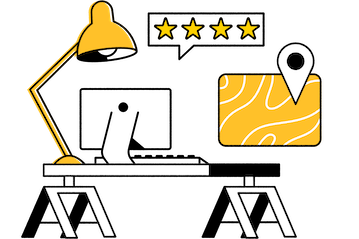 Start Exploring
Should your business be here?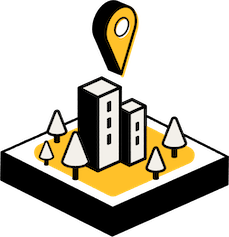 Add your business
What's the most popular Medicare Advantage network choice for seniors in Piedmont Triad?
While most Medicare recipients still choose Parts A and B for medical and hospital coverage, along with Part D for prescriptions, more and more seniors are choosing Part C, the Medicare Advantage Plan. A knowledgeable Winston-Salem Medicare broker can help you decide which choice is best for your senior. The Medicare Advantage Plan is administered by private insurance companies and the most popular ones in North Carolina are listed in the table below.
Largest Medicare Advantage plans in North Carolina by number of covered seniors
Aetna
BlueCross BlueShield of North Carolina
Care N' Care
Humana
UnitedHealthcare
People often choose Medicare Advantage Plans because they offer more coverage than Original Medicare. They can offer vision, dental, hearing, prescription, and even fitness coverage. But participants are limited to in-network providers, so it's important to choose a plan that is accepted by your loved one's current medical providers. Rather than you having to make all the calls to find out what plans your senior's providers accept, a qualified Greensboro Medicare broker can do the research for you and help you determine the best plan.
What kind of coverage do seniors in Piedmont Triad and beyond have?
As the table shows, the vast majority of seniors have public health insurance, or Medicare, while an increasing percentage also have private health insurance, or Medicare Advantage Plans. When you work with a health insurance broker in Piedmont Triad, they can explain the options in detail and help you come up with the best option for your senior.
A good Medicare broker in Piedmont Triad will also work with you annually to make sure your loved one continues to have the best coverage. Because Medicare and Advantage Plans change annually, and your senior's medical status may also change, it's best to review your plan every year during the enrollment period to make sure your loved one continues to have the best coverage possible for the lowest price.
Where can I find reliable health insurance and Medicare brokers in Piedmont Triad?
Seasons is dedicated to providing the best resources for seniors and their caregivers who are looking for the best Medicare options available. When you start thinking about working with a Medicare broker in Greensboro, consult our comprehensive guide to finding a health insurance broker. This handy guide covers things like how to find a reputable Medicare broker in Winston-Salem and how to get your loved one the coverage they need.
When you find a potential Piedmont Triad Medicare broker, it's important to check out a few things. First, you want them to be an independent broker so they don't have conflicting interests with your senior getting the best plan for them. You also want to make sure they have a health insurance license in North Carolina.
Piedmont Triad's most knowledgeable health insurance and Medicare brokers
A High Point Medicare broker can make a world of difference in the quality of your loved one's Medicare plan. At Seasons, we care about seeing your senior treated with dignity and respect, which is why we offer our free Piedmont Triad Medicare resources. Look over our listings and reviews now to start the process of finding an excellent Medicare broker in Piedmont Triad.