Find more resources in your city!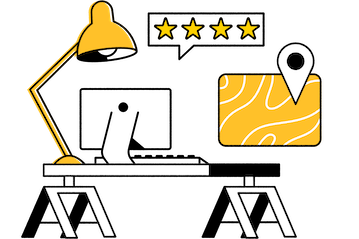 Start Exploring
Should your business be here?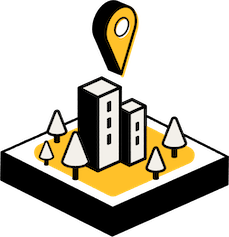 Add your business
What's the most popular Medicare Advantage network choice for seniors in Phoenix?
Medicare Advantage Plans are required by law to provide the same coverage as Parts A and B of Original Medicare but may also additional benefits such as prescription drug coverage, vision and dental benefits, or lower out-of-pocket costs. However, policyholders must choose in-network providers for all of their healthcare needs. Here is a list of the most popular Advantage Plans in Arizona:
Largest Medicare Advantage plans in Arizona by number of covered seniors
Blue Cross and Blue Shield of Arizona
Centene
Cigna
Humana
UnitedHealthcare
Blue Cross and Blue Shield of Arizona is the most popular choice but that doesn't mean it would be right for your older adult. A health insurance broker in Phoenix can help your loved one determine if their current doctors are in-network or if switching physicians might be worth it. Your loved one may be able to find comparable coverage with Original Medicare and Part D prescription drug coverage.
What should seniors in Phoenix know about Medicare Advantage enrollment over time?
A Prescott health insurance broker will help your loved one find the right plan for their specific circumstances. Medicare Advantage Plans may not be right for everyone, but the additional benefits have made them more popular with time. The graphic below highlights how popular Advantage Plans became from 2000 to 2021:
Choosing the right plan for your loved one requires looking into out-of-pocket costs, coverage levels, physician networks, and even how their healthcare needs might change in the future. As a result, the right plan today may not be the right one tomorrow. Please connect with a Phoenix Medicare broker annually so your loved one always has the coverage they deserve.
Where can I find reliable health insurance and Medicare brokers in Phoenix?
Suppose you aren't sure how to find a licensed Phoenix Medicare broker. In that case, our comprehensive guide to finding health insurance brokers is a must-read because it contains valuable information on everything from what to look for in a health insurance policy to how to find a great Medicare broker in Prescott. For example, we advise against choosing a health insurance broker in Phoenix who works for a specific company because they will not be able to offer as many options as an independent broker. Likewise, you can verify any potential broker's licensure through a quick Google search to make sure that they know what they are talking about. A great Medicare broker in Phoenix can even help your loved one consider other options such as Medicaid or private health insurance from their employer.
Phoenix's most knowledgeable health insurance and Medicare brokers
Health insurance is complicated and the best of intentions could leave your loved one with exorbitant out-of-pocket costs or insufficient coverage. Please use the free Phoenix Medicare resources available on Seasons to ensure that your loved one can afford the coverage they need to live a long and happy life.