Find more resources in your city!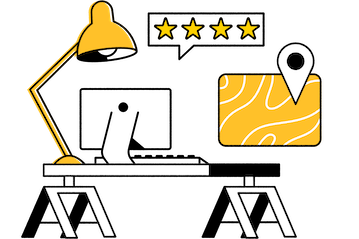 Start Exploring
Should your business be here?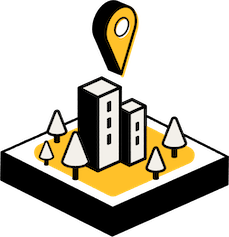 Add your business
What's the most popular Medicare Advantage network choice for seniors in Philadelphia?
Medicare Advantage (Part C) gives seniors extra coverage for priorities like vision and dental services, which Original Medicare (Parts A and B) doesn't offer. One of these plans may be a good fit for your loved one if they're interested in network coverage similar to what they are used to. With that in mind, take a look at the following list of the largest Medicare Advantage plans in Pennsylvania.
Largest Medicare Advantage plans in Pennsylvania by number of covered seniors
Aetna
Geisinger Health Plan
Highmark
Independence Blue Cross
UPMC Health Plan
A Medicare broker in Philadelphia can help you analyze these networks and figure out which of them is the right fit for the older adult in your life. They can also talk to you more about options like Medicare Part D and Medigap for prescription drug coverage. No matter what type of coverage your senior needs, a Medicare broker in Philadelphia can make sure that they find the right option to meet those requirements.
What are some facts that seniors in Philadelphia should know?
Medicare can be a really confusing system, which is why there are so many common misconceptions about it. Working with a Philadelphia Medicare broker can help you make sure that you and your senior don't make any faulty decisions based on the misconceptions that you might have about the Medicare system. For example, here are some of the most frequently misunderstand facts about Medicare.
Frequently misunderstood Medicare facts
Did not know that Medicare covers COVID tests and treatments.
Mistakenly believe that Medicare covers long-term health care.
Did not know that Medicare premiums vary.
The health care plan that your loved one selects will play an important role in determining the types and frequency of health services they receive. The last thing you want to do is sign them up for a plan without fully understanding the implications of that plan. It's another reason why connecting with a Philadelphia Medicare broker can be a great idea.
Where can I find reliable health insurance and Medicare brokers in Philadelphia?
Medicare is a system that's full of intricate details, third parties, and plans with names like D, N, and G. There are so many moving parts that it's difficult to research and understand all of them before making a decision about which Medicare plan your loved one will receive. You also need to have a keen understanding of the types of care that your senior will need as they age, and you have to consider any current medical or cognitive conditions.
Medicare brokers remove this complicated research project from your plate. They're experts who have already done all of this work so you don't have to. If you'd like to start working with one, then use our comprehensive guide to finding a Medicare broker. It's full of helpful information that will help you make a more informed decision about working with a health insurance broker.
Philadelphia's most knowledgeable health insurance and Medicare brokers
We hope that you've gotten some value out of our free Philadelphia Medicare resources. But now it's time to take what you've learned and put it to use. Look through our listings to find a health insurance broker who can work with you to find the right plan for your senior's health requirements and goals. If you're looking for other senior care services as well, Seasons is here to help you learn and find local resources.