Find more resources in your city!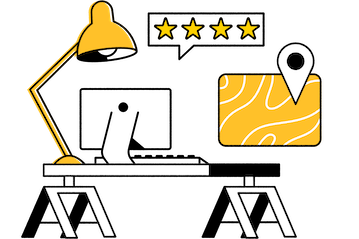 Start Exploring
Should your business be here?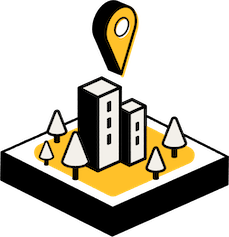 Add your business
What's the most popular Medicare Advantage provider choice for seniors in Peoria?
In Peoria, many caregivers, seniors, and families choose Sierra Health and Life Insurance. In fact, recent data shows that this is the most popular provider of Medicare Advantage Plans in the entire state. With this information in mind, you might want to simply follow the crowd and choose the same company that everyone else is choosing. But as a Peoria Medicare broker will tell you, this isn't always the best option.
Largest Medicare Advantage Plans in Illinois by number of covered seniors
Sierra Health and Life Insurance Company
Humana Benefit Plan of Illinois
Aetna Life Insurance Company
Health Care Service Corporation
Coventry Health Care of Illinois
There are many factors that you should keep in mind when choosing a Medicare Advantage program. These include total annual costs, coverage options, benefits, and much more. A Medicare broker in Peoria can help you make the best decision based on your senior's unique needs. For example, they might want to choose a provider that covers the urgent dental work they'll need within the next few years.
What should seniors in Peoria know about Medicare?
There are many misconceptions about Medicare that seniors in Peoria should clear up before they choose a provider. A health insurance broker in Peoria can help clear up many of these confusing topics, allowing you to make an informed, accurate decision. For example, a recent survey found that almost 20% of Americans believe that Medicare Part D covers all prescription drugs.
Common misinformation about medicare
Did not know that Medicare offers prescription drug coverage.
Mistakenly believe that Medicare Part D covers all prescription drugs.
Did not know that Medicare covers flu shots.
It's important to address these misconceptions before you choose a Medicare provider. For example, your senior might be taking a somewhat rare prescription drug that is not covered by numerous Medicare Part D providers. With a health insurance broker in Peoria, you can double-check these important details and give your senior the coverage they need.
Where can I find reliable health insurance and Medicare brokers in Peoria?
One of the best ways to find reliable health insurance and Medicare brokers is to search online. You'll find numerous free Peoria health insurance resources here, including Seasons' details online listings. These listings often contain reviews left by caregivers, allowing you to choose the best brokers in your area. You can also read our comprehensive guide to choosing a Medicare broker to learn more about what a broker does, what kind of certifications they should have, and why you might need one. There is a range of other free Peoria Medicare resources to consider — and don't forget that the brokers themselves are free. This is because they are paid a commission from the insurance companies instead of charging you a fee.
Peoria's most knowledgeable health insurance and Medicare brokers
Although the world of medical insurance might feel a little daunting for many caregivers, peace of mind might be closer than you think. A single meeting with a Medicare broker can be enough to put your mind at ease, and you can get started with affordable Medicare options right now. Seasons has you covered with detailed listings and plenty of helpful resources.