Find more resources in your city!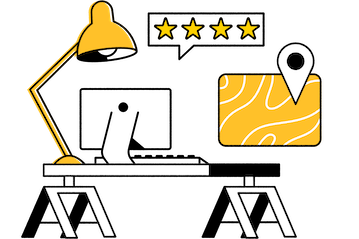 Start Exploring
Should your business be here?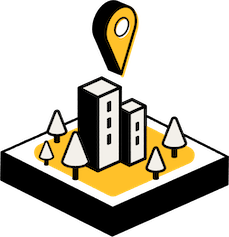 Add your business
What's the most popular Medicare Advantage network choice for seniors in Orlando?
As you look into your options for a Medicare broker in Orlando, it'll also be important to familiarize yourself with the different types of plans that are available to you. These range from Original Medicare (Parts A and B) to Medicare Advantage (Part C), which offers expanded coverage, and Medigap and Medicare Part D, which offer coverage for things like prescription drugs.
There are different providers and plan options for many of these in the Florida area. For example, take a look at the largest Medicare Advantage plans in Florida below.
Largest Medicare Advantage plans in Florida by number of covered seniors
Aetna
Anthem
Florida Blue
Humana
UnitedHealthcare
A Medicare broker in Orlando can help you review all of these providers and the different plans that they offer. By working with an Orlando Medicare broker, you can get more in-depth information about your choices and how they relate to your loved one's healthcare needs. This can make it much easier to ensure that your senior doesn't get confused with the system and finds the right plan for their goals and requirements. It's why connecting with an Orlando Medicare broker can be so valuable.
What should seniors in Orlando know about Medicare?
Medicare is a complicated system, which is one of the reasons why connecting with an Orlando Medicare broker can be a smart decision. For example, many seniors have misconceptions about Medicare, which can result in them picking the wrong plan if they don't have any guidance. Take a look at these common misconceptions about Medicare to learn more.
Common misinformation about Medicare
Did not know that Medicare offers prescription drug coverage.
Mistakenly believe that Medicare Part D covers all prescription drugs.
Did not know that Medicare covers flu shots.
These are just a few examples of the many different miscommunications that can arise while navigating Medicare. An Orlando or Daytona Beach Medicare broker can work with you and your senior to resolve these inaccuracies and make sure that they don't end up impacting the plan that your loved one selects and the health care services that they're able to access through it.
Where can I find reliable health insurance and Medicare brokers in Orlando?
Medicare is an expansive system with a variety of third-party plan options, providers, and coverages to consider. Finding the right plan for your senior means understanding the plans, their pros and cons, what they cover, and more. If the senior in your care has a particular medical or cognitive condition, they may need a specific plan that offers coverage for it. Working with a Medicare broker in the Orlando, Daytona Beach, or Melbourne area can help you figure all of this out without having to spend a ton of time and energy on it yourself.
If you're interested in working with a health insurance broker, take a look at our comprehensive guide to finding a Medicare broker. It covers the ins and outs of this process to help you make a decision that will result in your loved one getting the health insurance they need.
Orlando's most knowledgeable health insurance and Medicare brokers
Connecting with a health insurance and Medicare broker in Orlando, Daytona Beach, or Melbourne is one of the most effective ways to navigate the complex Medicare system. You'll receive targeted advice and guidance that can help you find the best plan for your loved one, regardless of whether that means Medicare Part C, Original Medicare, or another combination of plans.
Finding a Medicare broker in the Orlando area is easier with Seasons. Take advantage of our free Orlando Medicare resources when you're ready to get started.