Find more resources in your city!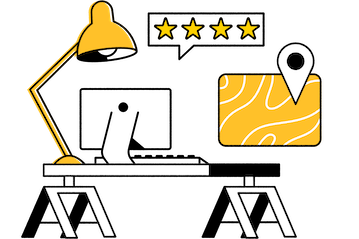 Start Exploring
Should your business be here?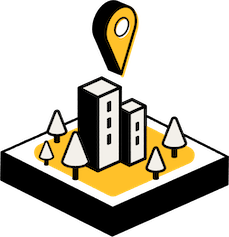 Add your business
What's the most popular Medicare Advantage provider choice for seniors in Lubbock?
Medicare Advantage (Part C) is a common choice for seniors who want coverage for things like vision and dental services in addition to standard coverage through Original Medicare. If you think that your senior would benefit from Part C coverage, then the following information should help. It features the largest Medicare Advantage plans in Texas.
Largest Medicare Advantage Plans in Texas by number of covered seniors
United Healthcare Benefits of Texas
Sierra Health And Life Insurance Company
Care Improvement Plus South Central
Physicians Health Choice of Texas
Humana Insurance Company
Each of these plans and the others in the state of Texas has their own unique benefits, drawbacks, and coverage options. It could be difficult to understand all of these nuances if you're not a professional who has dedicated your life to doing so. That's why many families in your situation will end up hiring a health insurance broker in Lubbock.
What kind of coverage do seniors in Lubbock and beyond have?
A Medicare broker in Lubbock will help your family figure it out which kind of coverage is right for your senior — regardless of whether it's public, private, or a mixture of both. You can get a sense of what other families do with the information below, which highlights the breakdown of private and public health insurance among seniors.
Many of the resources that you use to learn about Medicare and public health insurance for seniors have agendas. They want to sell you a specific plan or get you to choose a specific company so that they get a cut. But that's not something you'll have to worry about with a Lubbock Medicare broker. Their only obligation will be to help your family find the right health insurance option for its senior.
Where can I find reliable health insurance and Medicare brokers in Lubbock?
You can begin looking for a Lubbock Medicare broker online by evaluating each provider's website. You can compare the professionals in your area based on factors like their experience and qualifications, communication style and pricing, and proximity to your home. You may also want to look at online reviews to see what current and previous clients have to say about each broker you're considering.
Once you've done that, you can finish the process by interviewing your finalists in person to get the final pieces of intangible information you need to make a decision. You can also take a look at our comprehensive guide to finding a Medicare broker to learn more about how this selection process works.
Lubbock's most knowledgeable health insurance and Medicare brokers
Hiring a Medicare broker will give you access to a professional's advice and guidance while you try to find the right healthcare plan for your senior. They'll help you figure out what's important when selecting a plan, choose the right company, and offer you all of the guidance you need to make the best decision for your family moving forward.
So why wait any longer to get started? You can take a closer look at the free Lubbock Medicare resources Seasons has compiled on this page to begin exploring the top local providers now.